Internet Explorer 9 is no longer welcome in Google Apps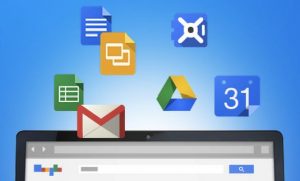 Microsoft, while not innovating at Mozilla-Google rate, has been stepping up development of Internet Explorer -- thankfully moving on from the dim, dark days of IE6. Windows 8.1 comes with the shiny new Internet Explorer 11, and with that release Google implements plans to begin phasing out version 9 of the browser.
Don't panic yet -- this move is for Google Apps, a service used more in the business realm than the home. It really should not come as a surprise, as the search giant holds firm to a policy of support for current and previous browser versions -- in other words IE 10 and 11 now.
"Each time a new version of one of these browsers is released, we begin supporting the update and stop supporting the third-oldest version", the company proclaims.
Google goes on to explain that its "test plans have been adjusted to now stop all testing and engineering work related to Internet Explorer 9 (IE9), as Internet Explorer 11 (IE11) was released on 17 October 2013. End users who access Gmail and other Google Apps services from an unsupported browser will be notified within the next few weeks through an in-product notification message or an interstitial pages with information about modern browsers and how to upgrade to them".
This is not the end of the world, as it doesn't mean those on IE 9 (or earlier) will no longer be able access these services, but the lack of support could end up proving troubling. This will be a concern for business going forward, as well as home Apps users who do not stay up to speed on the latest in tech.