O&O DiskImage 8 extends VHD support, adds plug-and-play backups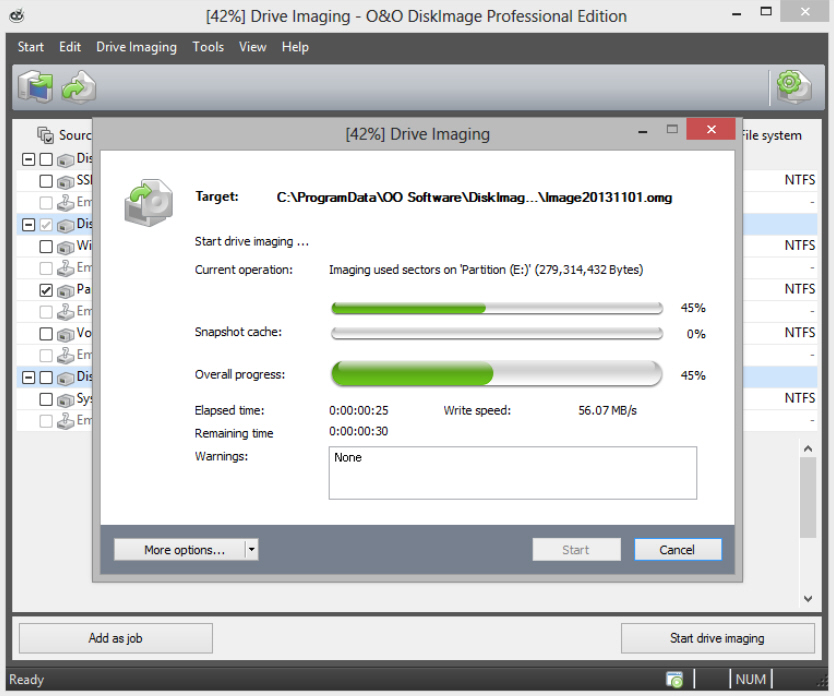 Berlin-based utilities developer O&O Software has released version 8 of its flagship backup and recovery tool, O&O DiskImage.
One very convenient new feature sees the program able to directly create VHD files. You'll need to enable this first (Edit > Imaging Options > select "VHD File"), but once that's done your future images will be saved in VHD, rather than O&O's own OMG format.
In another time-saving move, it's now possible to launch both file and image-based backup jobs whenever a particular device is detected. Just plug in your external drive and DiskImage 8 fires up right away.
Usability tweaks see a simplified interface for creating and editing backup jobs, while it's now easier to create jobs with the Windows Task Scheduler.
The program now supports every version of Windows, from XP through to 8.1.
And of course there's a very long list of features from the previous edition: you get imaging, cloning and file backups; full, incremental and differential images; GPT and dynamic volume support; CD, DVD and Blu-ray burning; BIOS, EFI and UEFI support; a comprehensive scripting interface for automation; a powerful boot environment with handy recovery tools, and a whole lot more.
O&O DiskImage 8 can be yours for $29.95, and a 30-day trial build is available now.