Microsoft shows off SkyDrive on the Xbox One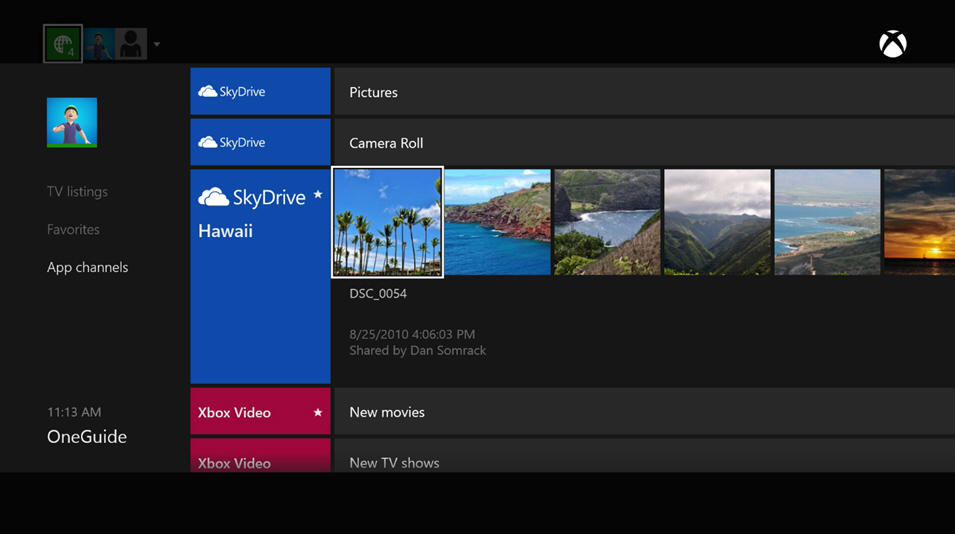 There's not long to go now until Microsoft's next generation console is released, and the software giant is continuing to push the many non-gaming things you'll be able to do with it. The latest update covers SkyDrive, with a new video showing how the cloud storage integration works.
As the description accompanying the video says, "SkyDrive on Xbox One provides a seamless way to enjoy your photos and videos, or those shared with you, on the big screen. The app also takes advantage of exclusive Xbox One features: You can open photo albums from channels in the OneGuide, play music alongside your slide show with Xbox Music, and control the whole app with gestures and voice, courtesy of Kinect".
Hosted by Jeff Henshaw, principal group program manager for Xbox Incubation, the video shows how easy it is to open SkyDrive and access your content. The app displays any photos and videos in your storage, or which have been shared with you, while ignoring any other types of file.
You can navigate through the photos and videos using either the Xbox One controller or your voice, and view content full screen. In the new video, Henshaw shows how easy it is to find and access media shared by your friends just by speaking a few commands. He also explains how you can create photo channels in OneGuide.
The Xbox One goes on sale on 22 November, unless you're one of the 150 or so people that Target accidentally shipped the console to prematurely over the weekend…