Red Hat OpenShift PaaS now half-price and coming to 14 new countries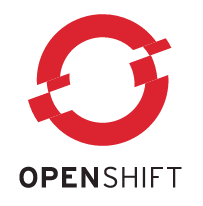 When an enterprise is looking to utilize a Platform as a Service (PaaS), there are many options. However, one of the more popular options that emerged in 2011 is Red Hat's OpenShift (the enterprise-class public Silver tier launched in June 2013). Amazingly, the user base has grown 259-percent, while the application count grew by 322-percent year-over-year -- a remarkable feat to say the least.
Today, Red Hat announces that it is not content with this growth, as the company looks to take it even further. "Red Hat is expanding Silver tier availability to 14 new Eurozone countries, including Greece, Poland, Bulgaria, Romania, Czech Republic, Hungary, Slovakia, Croatia, Slovenia, Lithuania, Estonia, Latvia, Cyprus and Malta. With this expansion, Red Hat's world-class technical support and additional platform resources is available for developers and application providers in more than 30 countries", says Red Hat Inc.
The company further explains, "additionally, with today's announcement, Red Hat is lowering OpenShift Online's gear/hour pricing by 50 percent and providing additional gear sizes to host larger applications. With this change, gear/hour prices now range from just $0.02 cents to $0.10. In addition to Small (512 MB) and Medium (1GB) gears, developers can now choose Large (2GB) gears, offering them a larger memory option to run their most demanding applications. Developers can now build and host applications more efficiently than ever, without sacrificing development time to tune application efficiency or scalability".
In other words, Red Hat is halving pricing while expanding its reach into the Eurozone. This new pricing is available immediately; there is no wait time. These changes can potentially increase growth while saving companies money -- it is win-win. Score yet another one for the open-source community.