iPad mini with Retina display sees Apple preaching to the converted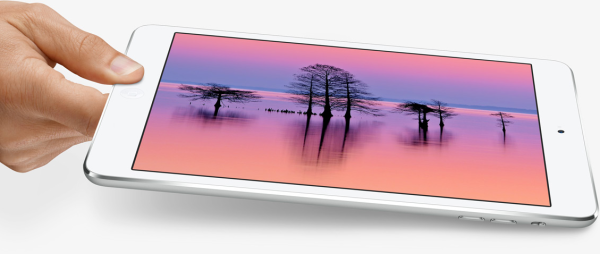 Five words, 25 letters, all indicating the latest addition to Apple's growing iPad family. Let's try to skirt over the name that extends to almost Tolstoyan lengths before we get too bogged down in it. But it does bear mentioning that this is a name no one is going to use; this is the iPad mini, perhaps the 'new' iPad mini to help differentiate from its predecessor. However it's not just the official title that's big… there's that price tag too.
While the price is not a new revelation -- we knew about it when the new iPad mini was announced a few weeks back -- now that the latest model is actually available to purchase, it seems a good time to reassess it. Head over to the Apple website and you can pick up the diminutive tablet for $399. And that's just the base price.
The fat end of $400 gets you the 16GB model, progressing through $499 for 32GB and $599 for 64GB, all the way up to $699 for 128GB. What's that? You want a data connection as well? That'll be an extra $130, please. These prices are, in my opinion, off the scale. They are insane. The big selling point for this latest version of the iPad -- so important a change that it is crowbarred into the awkward name -- is the Retina display. The screen is what Apple is using to push this tablet.
But how special is it? Look at what is one of the iPad mini's closest rivals, Google's Nexus 7. Apple's device has 0.88 inches on the Nexus 7's 7.02 -- 7.9 inches compared to 7 -- but it does have a higher resolution -- the Nexus 7 offers 1920x1200 while the iPad mini is 2048x1536. At first glance it might seem like this is a significant difference, but break it down into pixels per inch and it becomes far less significant. It turns out that Apple boasts 326ppi while Google has 323.
With these small differences, surely the prices are fairly close? Nope. The Nexus is $170 cheaper for the 16GB model and a staggering $230 cheaper for the 32GB version. 32GB is the largest Nexus 7 available, and it is the only model that comes with a data option. What do you pay for this privilege? Not $130 extra, that's for sure -- just $80.
Taken at face value, the iPad mini offers a screen that is less than an inch larger than the Nexus and a meager 3ppi more. Is this worth the extra $170, $230 or $280? I can't see that it is. What is sickening is that people will pay this kind of money for what is really a very ordinary tablet. But it's clear that Apple is preaching to the converted here. With a starting price of $399, this is a purchase that will appeal to those who are already ingrained in the world of Apple, but for anyone just looking for a rough-seven-inch tablet, it's obvious which is going to be more attractive.
For newcomers, the price is going to be seriously offputting. If you already own a full-sized iPad and want a smaller model without incurring the expense of re-purchasing apps for a different platform, the mini might make sense, but for the most part Apple is pricing itself out of the market. Apple's hardware has long had a reputation for being expensive, and this latest round of pricing does nothing to shake off this idea.
Has the price put you off, or are you willing to pay more to be part of the Apple world?