Roku adds Disney and ESPN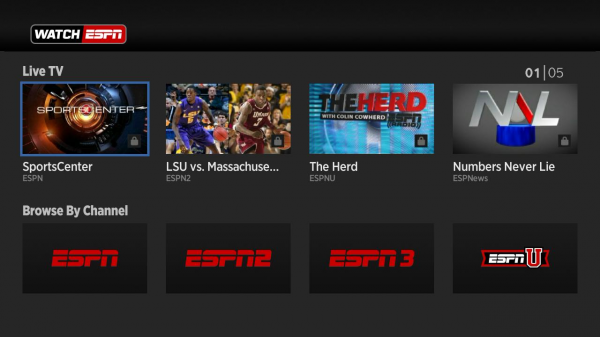 The set-top box market continues to heat up, with Roku, Apple TV and Google TV going head-to-head for your entertainment dollars. Despite the best efforts of cable and satellite providers, customers continue to look towards services like Hulu, Netflix and Amazon for their television entertainment.
Now Roku, one of the big players in this growing ecosystem, stokes the fire a bit more today. The hardware maker announces the availability of both ESPN and Disney arriving on its platform.
"In time for the holidays, WatchESPN on Roku provides a one-stop destination for sports fans with live access to ESPN, ESPN2, ESPNU, ESPN3, ESPN Deportes and ESPNEWS for customers who receive ESPN's networks as part of their video subscription from an affiliated provider. ESPN Goal Line and ESPN Buzzer Beater will also be accessible when those channels are in season", states Roku vice president Ed Lee.
Not stopping there, he goes on to tell us, "later in the month, customers who get their video subscription from an affiliated provider will also be able to access WATCH Disney Channel, WATCH Disney Junior and WATCH Disney XD".
Of course, content deals always come at a price -- this is not yet a cord-cutter's dream. Customers will need to verify a subscription to an affiliated provider. Those currently include Time Warner Cable, Bright House Networks, Verizon FiOS TV, Comcast's Xfinity TV, Midcontinent Communications, Cablevision's Optimum TV, Cox, AT&T U-verse TV, Charter and Google Fiber.
While this is great news for Roku owners, it's still a baby-step in terms of getting the content without the hefty monthly subscription coming along for the ride.