Microsoft invites tech enthusiasts and IT professionals to 'geek out with Surface'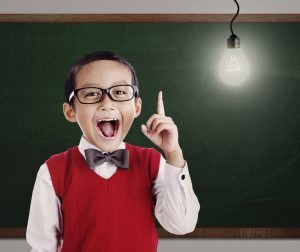 Yesterday I wrote a story in which I said Surface vs iPad shows how little Microsoft and Apple have really changed. The catalyst was a blog post in which Microsoft went into technical details on the improvements it's made to the newest iteration of Surface. Something I said Apple would never do.
Today, Microsoft again shows how it's targeting more technical users with a new blog post titled Geek out with Surface and win! The opening paragraph sums up, for me, the sort of people who the new Surface is now being primarily aimed at.
The possibilities with Surface really are endless. Whether you're a self-identified tech enthusiast or an IT Professional charged with making sure that devices meet the needs of a demanding workforce, you'll find that the potential to personalize, to configure, and to integrate Surface into the way you work exceeds that of any other tablet on the market. We're thrilled to see each person's story and get a glimpse of how powerful of a machine Surface really is for them.
"Self-identified tech enthusiasts" and "IT professionals" is a good demographic, and definitely the right one for Microsoft to be pursuing. It's important for the tech giant to differentiate Surface from other tablets, and targeting its product at people who might actually choose it over an iPad or Nexus 10 is a smart move.
The purpose of today's blog post is to show off what Surface owners are doing with their slates. One guy built a work station of his dreams using Surface Pro, while another reviewed Surface from a developer's perspective.
"We know that what we've seen is just a small sample of what's going on, and we're eager to hear more about how our tech savvy customers are using Surface!" says Microsoft, before inviting people to tweet their "unique Surface scenario" using the #geekoutsurface hash tag. To encourage participation Microsoft is offering four Surface prize packs. The promotion runs from November 18-20.
Will you be "geeking out" with Surface?
Photo Credit: Creativa/Shutterstock