The Divoom Bluetune Bean speaker sounds off [Review]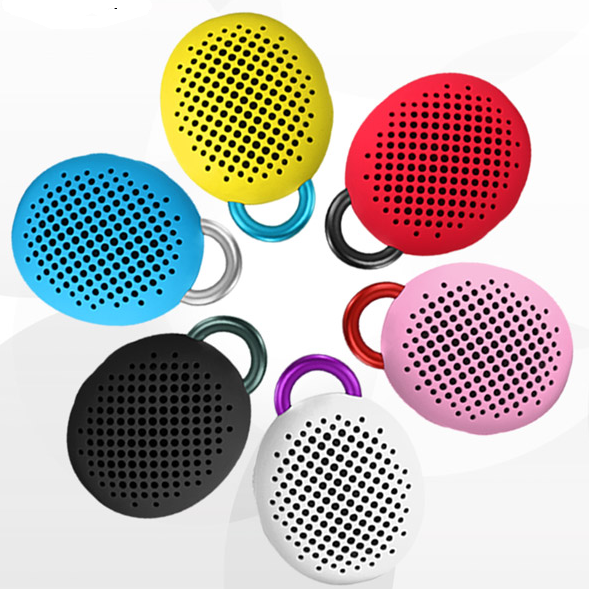 Bluetooth is everywhere these days -- in our smartphones, tablets and even in newer computers. We use it for the mouse, keyboard and other items. Increasingly, that extra item is a speaker, or perhaps two, in the case of the new Logitech Mini Boom. But that's far from the only show in town, as Divoom also produces a speaker that it hopes can rival competitors in the market.
That market has become increasingly competitive, which is not particularly surprising given the growth of handheld devices, some of which produce less-than-ideal sound quality. The Bluetune Bean attempts to help alleviate this problem, by providing an external source to pound out your tunes with a bit more fury than the tiny built-in speakers that come as part of your tablet or phone.
The Divoom Bluetune: Tale of the Tape
The device is small -- about the size of a standard desktop mouse. However, it does pack a bit more power than than the size and output level would lead you to believe.
As far as specs, it boasts three watts of power, with a peak output of six watts. The Bean weighs in at just 107 grams, claims a signal to noise ratio of 75dB, 60-20000HZ frequency response and has A2DP Stereo support. It charges via micro USB, and takes about two hours from total rundown. In addition, it has a microphone to enable hands-free phone calls.
The charging port is located on the back, hidden under a flap, while the left side contains two buttons -- one for power and one for microphone. The pairing worked well with both Android devices, Chrome OS and Windows 8.1.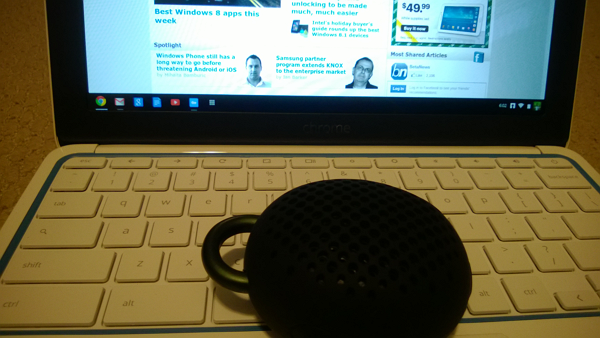 The Bottom Line
The Divoom Bluetune Bean is not the best or most powerful portable speaker on the market, but it brings value and variety to the table. The little speaker is available in colors such as black, red, yellow, pink, blue and white. It retails for just under $30 and is widely available from various online and physical stores.
The speaker comes with a charging cord, though any standard phone or tablet charger will also work. It's also quite portable, even containing a small metal loop upon the end, and a tiny carabiner in the package that allows for easy clipping to a belt loop or backback or another location.
It produced solid sound for both music and talk, though it isn't exactly in the high-end market. However, for a reasonable price and simple needs, it's a solid solution. Not amazing, but certainly not a waste of your hard earned money either.