UK and Ireland get Twitter Alerts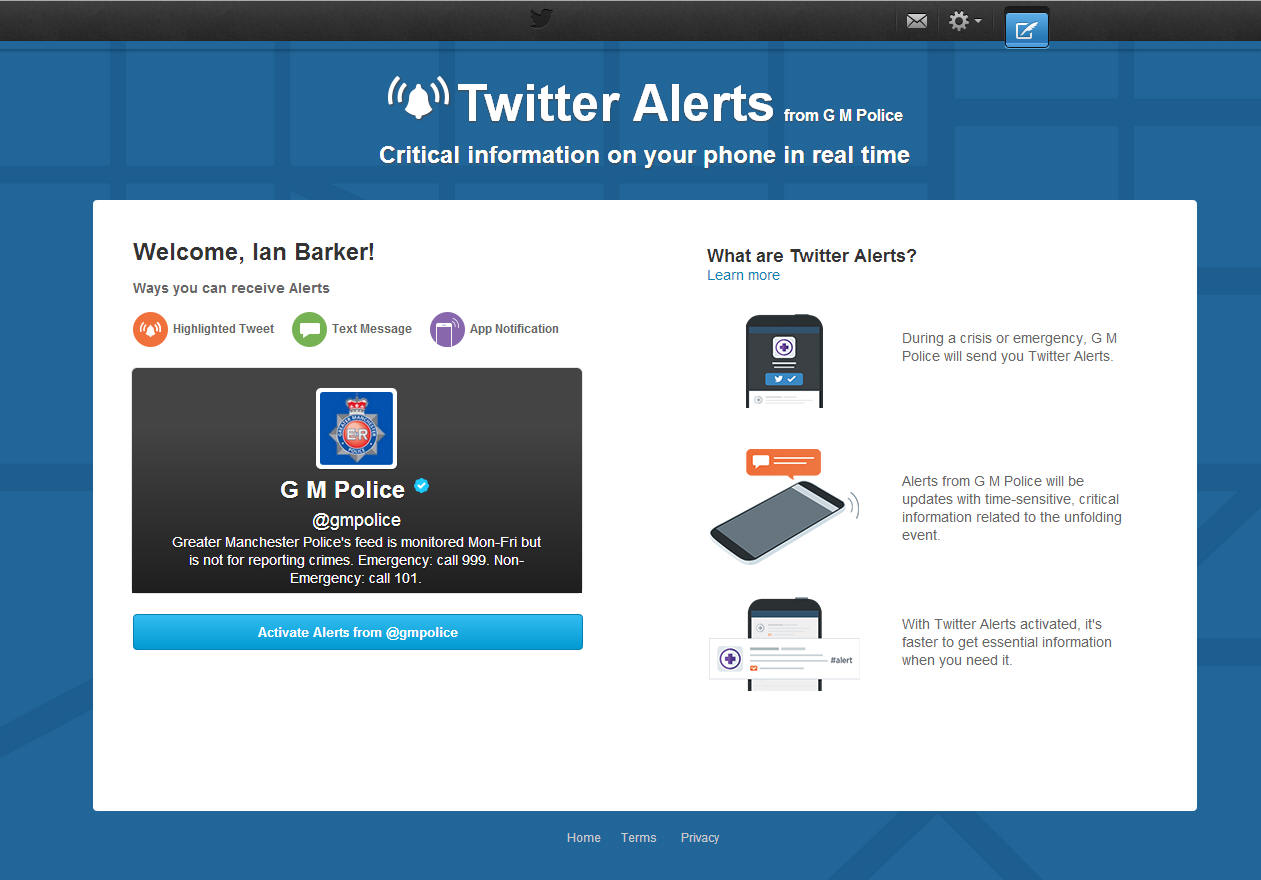 It's an indication of the impact of social media that Twitter is now often the first place where people learn of major news stories. But that's a double-edged sword because it can be hard to know how accurate the information you're reading is.
From today Twitter is making it easier for government organizations and charities in the UK and Ireland to make timely and accurate information available via Twitter Alerts. The alerts service launched in the US, Japan and Korea in September of this year and has already been used by a number of public services to share information during emergencies involving public safety, bad weather and so on.
Some 57 accounts are signed up to the UK and Ireland service at launch including all of the UK's police forces, the London Fire Brigade, the Mayor of London's office, the Environment Agency and the Foreign Office. A full list of organizations using the service can be found on Twitter's website.
Rita Dexter, Deputy Commissioner for the London Fire Brigade, says, "People act on information shared on social media. During a major incident accurate, verified and frequent updates are essential. Twitter Alerts will help us communicate quickly during a significant emergency".
If an organization is using the alerts service you'll see an orange bell symbol on its Twitter account page. You can also go directly to the alerts page by adding /alerts to the end of the page URL -- for example the Greater Manchester Police page is https://twitter.com/gmpolice/alerts. You won't be automatically signed up to alerts even if you follow the main account, you have to opt in to receive them.
When an alert is issued it will be highlighted on your feed with the orange bell icon, if your mobile phone is linked to your account you'll also receive an SMS message. Users of Twitter for Android or iPhone will get a push notification to their device provided they're using Twitter for iPhone version 5.10 or higher, or Twitter for Android 4.1.6 or higher.
Photo Credit: bikeriderlondon/Shutterstock