Extra, extra -- Google Play gets a Newsstand, read all about it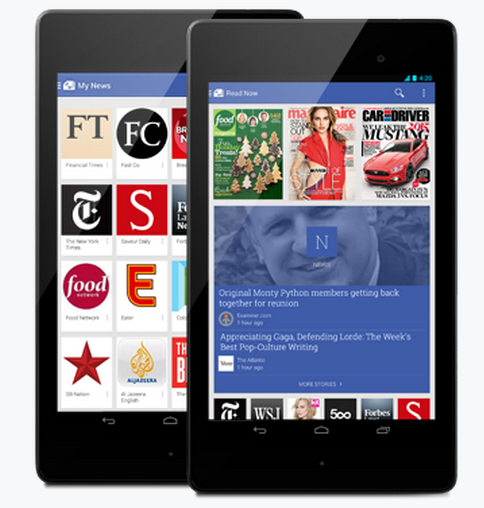 Google's Android platform is on fire these days, with a new operating system, a latest and greatest smartphone, in the form of the Nexus 5 and rumors of an updated 10-inch tablet coming soon. However, the company is also known for killing off products, which makes today's announcement of a newsreader for Android all the more interesting.
Newsstand, according to the search giant, "puts the news you care about most front and center and presents stories that interest you based on your tastes". However, before you jump the gun and think this is Reader reincarnated, know that the service is a bit different.
Newsstand is, as the name implies, a collection of magazines and newspapers of your choosing, and you subscribe to the feeds in much the way RSS works. However, Google also introduces a hint of AI into the app, claiming "the more you read the better it will get", implying a certain amount of learning.
The service has previously existed as Google Play Magazine, but residents of the US, UK, Canada and Australia can look forward to an upgrade that changes the app into Newsstand. However, for those elsewhere in the world, the company promises "you can download the Play Newsstand app for your Android phone or tablet from Google Play".
Upon launch, the company boasts more than 1,900 free and paid publications, all with full-length content. In addition to magazines and newspapers, customers can add blogs and news services like CNN and Reuters.