Dropbox for iOS sports redesigned look, adds AirDrop support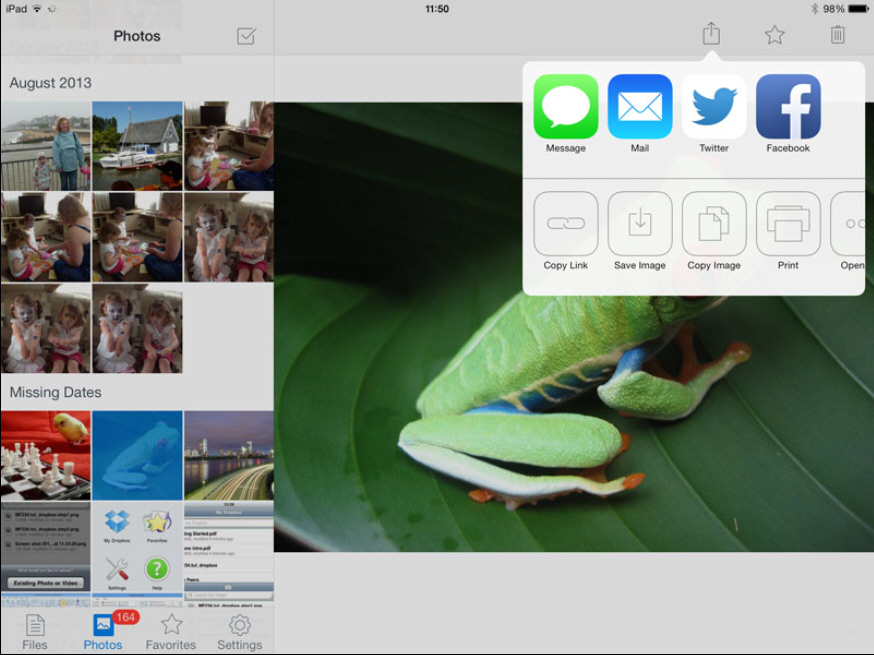 Online backup and sharing provider Dropbox has released Dropbox for iOS 3.0, a major update to its app for iPhone, iPad and iPod touch users. Version 3.0 debuts a new design, AirDrop support and streamlines the iPad user experience.
It also comes with improved sharing and exporting tools, promises faster performance and squashes a number of bugs, hopefully reducing the number of times the app crashes.
The new release debuts a redesigned user interface, aimed at fitting in better with iOS 7, but already the focus of sharp criticism from certain parts of its user base ("one of the most ugly, lazy, uninspired and uninspiring iOS 7 redesigns I have seen so far", was one of the most negative comments posted).
Away from the controversy over the design, Dropbox hopes it should remain familiar to existing users while applying enough small tweaks to make it much easier to use. It also hints that the changes set the stage for "some exciting things to come".
User interface tweaks include a more streamlined user experience for iPad users, allowing them to toggle files and photos between split-screen and full-screen views with a single tap. Also promised is improved sharing and exporting options, plus the ability to easily save videos to user libraries.
One key new feature is AirDrop support, making it possible for users to now quickly and directly share files and links with nearby supported devices -- namely recent iOS devices as well as Macs -- via Wi-Fi or Bluetooth.
Also promised is improved performance -- including faster launch times, photo loading and video playback -- and better viewing options for PDF files.
The app also comes with a number of bug fixes, one specific one fixing issues whereby HTML was rendered as text, and a host of other unspecified fixes linked to the most common causes of crashes.
Dropbox for iOS 3.0 is available now as a free download for iPad, iPhone and iPod touch running iOS 7.0 or later. Other available versions include Dropbox for Android, and Dropbox 2.4.7 FINAL for Windows, Mac and Linux.