Microsoft offers Xbox One voice and gesture commands cheatsheet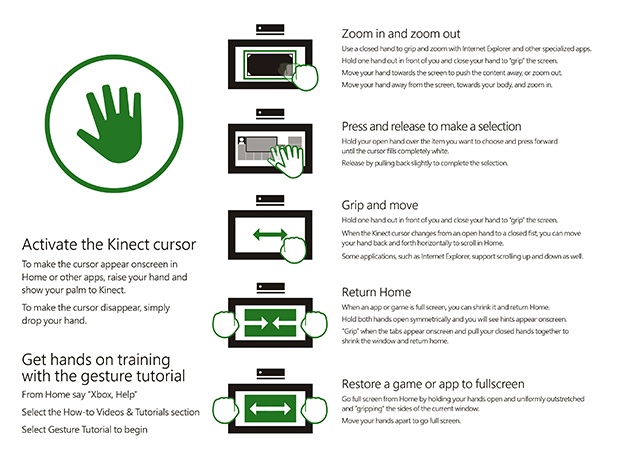 Despite the small number of problems reported by customers of the new Xbox One, Microsoft is still heavily pushing the new generation of its gaming console. The latest version comes with a learning curve, though not a steep one. Still, for the average user, it will take some getting used to.
Now, Larry Hryb, better known as Major Nelson, wants to help out new users in finding their way around. To do so, the Xbox Live chief has released a cheatsheet to teach everyone a bit about controlling the Kinect with voice and gesture commands. "I tweeted images of a Kinect voice and gesture 'cheat sheet' earlier today, but I was able to get my hands on the high resolution PDF of them both as one file that will print out at a much higher quality", Hryb states.
He has posted that PDF file for everyone's benefit. While the file is only two pages long, it encompasses a lot of information. You can learn how to zoom in and out and return home with hand gestures. You can see which voice commands are possible, such as "stop listening", "record that", "Skype [person]", and many more.
So, providing your brand new $500 investment is in good working order, you can put the tips to good use and begin controlling your living room.