For the second straight year, Thanksgiving brings an Instagram record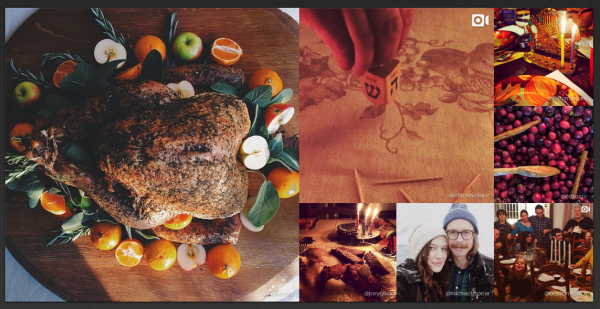 Yesterday marked a rather unique holiday. No, not simply that it was both Thanksgiving and also the first day of Hanukkah, but it was also the first time that these two occasions have shared a day since way back in 1888. Given that, it probably shouldn't come as a major surprise that this would lead to extra traffic on social media websites.
That was exactly the case for photo-sharing service Instagram, which announced record traffic for the second straight Thanksgiving. This time the Facebook subsidiary failed to reveal actual numbers, as it did last year, when it announced more than 10 million photos shared and a staggering 200 images per second.
This year, the company would only tell us that "we saw record usage as Instagrammers shared a heaping helping of holiday cheer. Your Thanksgiving and Hanukkah-related photos and videos helped make yesterday our busiest day on Instagram so far. We continue to be inspired by our community and are truly humbled that so many of you choose to capture and share your holiday moments on Instagram".
The service offers a big thank-you to all of its users, though unlike last year, I was not one of the folk being thanked for being part of this new record.