Amazon cuts price of 7-inch Kindle Fire HD and HDX for Cyber Monday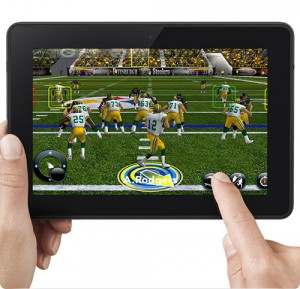 The tablet wars are reaching a boiling point. Microsoft has been releasing videos to show that Surface 2 is better than iPad Air. Then, earlier today, Amazon released a video claiming that the Kindle Fire HDX 8.9 is superior to the iPad Air too. However, the company is not stopping there.
Starting this evening (a bit early), Amazon is lowering the price of the 7-inch variants of the HD and HDX Kindle tablets by $50 for Cyber Monday. This beats both the Nexus 7 and iPad Mini in pricing. In other words, Amazon is going for the jugular of both Google and Apple.
"Starting now and through Cyber Monday, customers will receive $50 off two of our most popular Fire tablets: just $119 for the all-new Kindle Fire HD 16 GB, normally $169; and just $179 for Kindle Fire HDX 7-inch, normally $229. These deals are available on Amazon.com while supplies last", says Amazon.
"The new Fire tablets are the best tablets we've ever built -- the reviews from press and the feedback from customers has been overwhelmingly positive. We're excited to be able to offer $50 off Kindle Fire HDX 7-inch and the all-new Kindle Fire HD 16GB for Cyber Monday", says Neil Lindsay, Vice President of Amazon Kindle.
BetaNews' own Alan Buckingham reviewed the HDX 7 and viewed it favorably. I too have been testing this tablet and highly recommend it for media consumption. At $179, it is a no-brainer and would make a wonderful gift for all the people in your life (including yourself). Will this new price convince you to buy it? If so, tell me in the comments.