Internet Explorer retains its grip on desktop browsing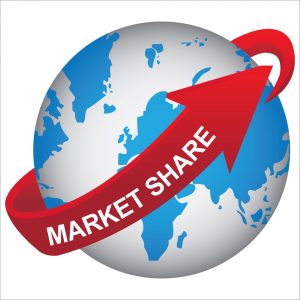 The latest month-by-month figures from NetMarketShare show that Internet Explorer continues to be the most popular desktop browser. Indeed Microsoft's browser has increased its lead by around three percent since January and now has a 58.36 percent share of the market.
Next most popular is Firefox on 18.54 percent, down just over two percent from its 2013 peak in May. Chrome comes next, having been only half a percent behind Firefox in July it's now on 15.44 percent, two percent down on its January peak.
Safari has shown a steady, if small, increase in its share to 5.90 percent in November up from 5.24 in January. Poor old Opera clings on to 1.39 percent, down from a peak of 1.82 in February.
Of course what all this tells us is not that Internet Explorer is any good, although IE 10 and IE 11 are in fact perfectly acceptable, but that most people simply use the browser that comes with Windows rather than seeking out an alternative. It's a story of apathy rather than active choice, but since the main competitors are all showing declining shares it does suggest that more people are happy to stick with IE than in the past.
Internet Explorer has shown steady growth through the year to date. There was no significant spike on Windows 8.1 and IE 11's launch in October. However, it'll be interesting to see what sales of new 8.1 PCs over the holiday period do to the share next year.
We'll also be keen to see if the other browsers stage a fight back. Power users who rely on lots of add-ons will tend to stick with their Firefox or Chrome installations, but will Mozilla and Google be looking to win back mainstream users? Now that IE is standards compliant, quick and even not bad looking, they'll have a tough fight on their hands.
Image Credit: DeiMosz/Shutterstock