Office 365 Student Advantage now on campus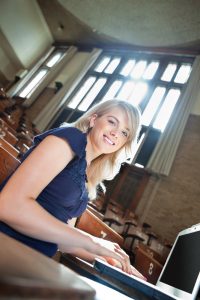 Microsoft has been busy this year, working towards landing its Office 365 in the enterprise, government offices and educational institutions. The company announced its latest ploy back on October 15, aiming at any school that licenses Office 365 ProPlus or Office Professional Plus for its employees.
Today the program officially goes live, bringing Office 365 Student Advantage to thousands of educational institutions. Eligible locations will be able to begin offering Office 365 ProPlus to all students.
"This benefit is unique as Office 365 ProPlus includes all the familiar and full Office applications -- locally installed on up to five devices and also available offline. More than 35,000 institutions are automatically eligible to deliver the Student Advantage benefit to their students", Microsoft announces.
The software giant was also quick to point out a claim that "approximately 97 percent of students using productivity software use Microsoft Office", though no source was given in the announcement.
The program is not geographically limited -- schools located around the world, providing they are eligible, are welcome to begin using the service, effective today.