Google Play's Cyber Week Sale mishap

Misleading advertising accusations have been leveled at retailers for ages, but mostly before the internet and 24/7 customer service became part of the game. Google, despite being an internet giant, isn't immune to falling victim to it. Though, to be fair, the search giant wasn't so much misleading as it was hapless. You would think a company built on the web, would be more aware of the technology age.
What happened you ask? This week the Play store is holding an Amazon-like, week-long version of Cyber Monday, the manufactured shopping day for the technology age.
Visit the Play store and you'll be greeted by a large banner announcing deals for "Cyber Week", not just Cyber Monday, but a week long celebration of the holiday shopping season. The company is offering deals across everything from apps to books, movies to music. There is something for everyone.
However, not all is as it appears. Some of those deals you may have stuck in your wishlist for later purchase, aren't actually valid all week, despite that not being mentioned anywhere on the site. In fact, if you returned on Tuesday to grab something you might have been perplexed by what you encountered. The Cyber Week deal price remained, but it also didn't.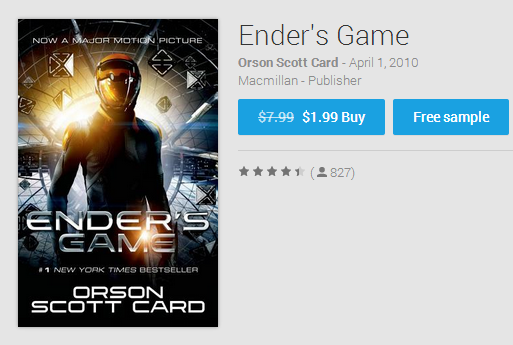 The above is one of many examples found on Play yesterday. This book was still listed in the Cyber Week deals, still showing the same $1.99 price that had been there on Monday, but if you clicked to buy then I hope you paid attention to the purchase screen, because Google had actually raised the price behind-the-scenes.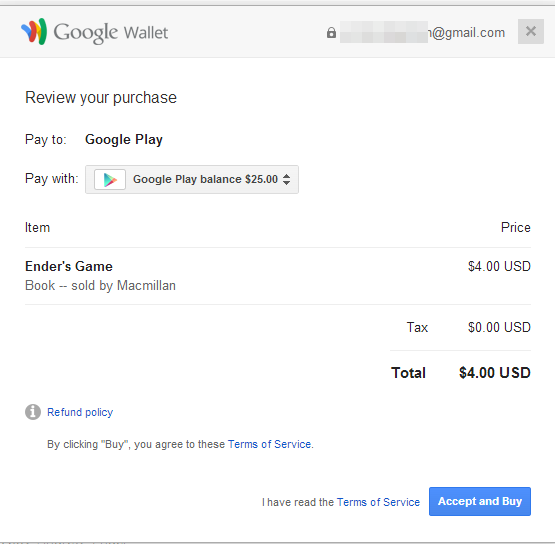 It's not the full $7.99 that is displayed with a strike-through, but it certainly isn't the promised sale price either. It now resides somewhere in the middle.
Google claims this happened due to a server not updating and is looking into the matter, but as of this writing it seems that the problem has been resolved. The company is also deciding if it will honor Monday prices for people who attempted to make the purchase on Tuesday, though there is really no reason it should not. Displaying one price and then attempting to charge a higher one isn't particularly good for business.
Photo Credit: Denis Belyaevskiy/Shutterstock