Google gives users the ability to download Gmail and Calendar data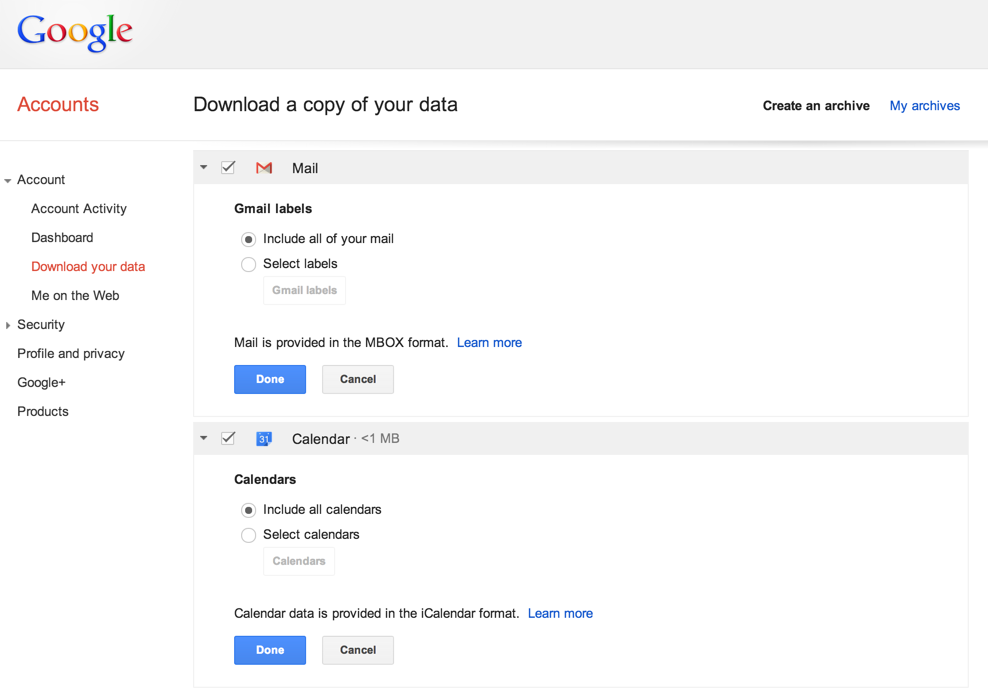 Google deserves some credit for providing its 'Takeout' service that allows customers to easily move their data somewhere else if they decide to make a switch. It's a service many of us became all too familiar with in the summer when Google killed off Reader. Now the search giant is providing another way for customers to take control of their data.
Gmail and Calendar users will now be able to directly download their personal information. "Starting today we're rolling out the ability to export a copy of your Gmail and Google Calendar data, making it easy to back up your data or move to another service", states Google software engineer Nick Piepmeier.
The option can be accessed by visiting your Google account and looking under the heading "Download your data". If you don't need everything then you can opt for a subset, such as labels. Piepemeier points out that "you can also download a single archive file for multiple products with a copy of your Gmail, Calendar, Google+, YouTube, Drive, and other Google data".
The feature is apparently on a gradual roll out, though Google did not specify this. However, as of this writing, I do not yet have access to the new feature.
Image Credit: testing / Shutterstock