Dell cheats on Microsoft with 'sexy' new Chromebook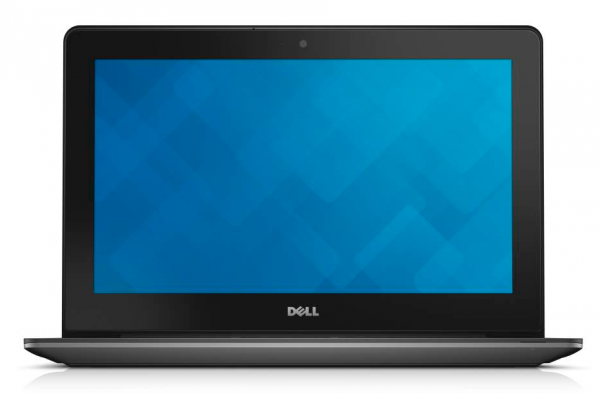 Microsoft has been busy attacking the Chromebook recently, trotting out spokesman Ben Rudolph to handpick "people on the street" to tell him why the Google-branded laptop wouldn't work for them, and hiring Pawn Stars to call the notebook "a brick". The problem for Microsoft is this -- many of its biggest OEM partners, including HP and Acer, are producing hardware running the rival operating system.
Now Dell is the latest hardware maker, generally associated with Windows, to experiment with alternatives. No, Dell isn't abandoning Windows, just cheating on it with Chrome OS. The Texas-based company has strayed before, producing Android tablets, but this is its first flirtation with a Chromebook.
The Dell Chromebook 11 features an Intel Celeron processor, an 11.6-inch screen, a 16 GB SSD and is claiming 10 hours of battery life. The notebook is geared towards educational uses, delivering what Dell explains is the "next generation learning solutions that deliver an optimal combination of platforms, education content and secure IT efficiency that schools and universities are seeking to personalize the learning experience and improve student outcomes".
"Dell believes that when implemented successfully, teachers, students and technology work together to enrich the learning process", adds Neil Hand, vice president of the Tablet and Performance PC Group at Dell.
The Dell Chromebook 11 will be available in the first quarter of 2014 and will come in both 2 GB and 4 GB models, both of which will be priced under $300 (exact pricing not given). There is still plenty of time between now and launch, during which Microsoft can attempt to damage sales for its hardware partners.