SUPERAntiSpyware 5.7 now available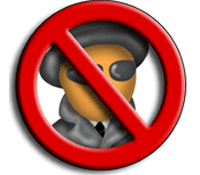 Support.com has announced the availability of SUPERAntiSpyware 5.7. The new release can now identify and remove "potentially unwanted programs": toolbars, browser extensions, and software which is commonly bundled with adware installers.
SUPERAntiSpyware's various tools -- Repair, Scan Logs, Quarantine, Preferences and more -- are now all accessible from the "System Tools and Program Settings" dialog.
A new Explorer right-click menu option makes it easier to launch the SUPERDelete file removal tool.
And apparently the new version also "streamlines self-service licensing for an easier path to retrieving and resetting license keys", and offers "more robust persistent file removal management", although these aren't so easy to spot.
SUPERAntiSpyware 5.7 is available now.