Give the gift of Amazon Coins this holiday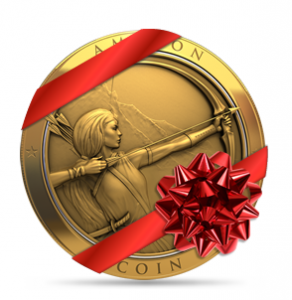 Do you have someone on your shopping list who is part of the Amazon ecosystem? Chances are you do, given that anyone with an Android device can install and use the Amazon App Store, Kindle App, MP3 player and more. What you may not be familiar with is something called Amazon Coins.
The currency doesn't get a lot of attention, but it can be used to purchase apps, games and in-app items. Each Coin is essentially the equivalent of a penny -- 500 Coins is the same as $5.
Now Amazon is raising the profile of this virtual currency, announcing that as of today you can not only buy Coins for yourself, but also gift them to others.
"We know that during the holidays finding that perfect gift can be hard. So, we're making it easy for you to give the game-playing kids or app-savvy friends and family in your life just what they want -- great apps and games to use on their phones and tablets. And remember, if you are a Kindle Fire owner, we automatically deposited 500 Coins in your account. So, if you haven't used them yet, happy shopping", says Amazon's Mike George, Vice President of Apps and Games.
In celebration of the launch, the retailer has a special offer for its customers. Between now and January 5, anyone who purchases coins, either for themselves or as a gift for another, will receive a five-percent discount. If you are sending Coins as a gift then all you need to have is the recipient's email address. The lucky person will receive a message allowing for instant redemption.