Microsoft slashes the price of the first-gen Surface Pro -- 64GB model already sold out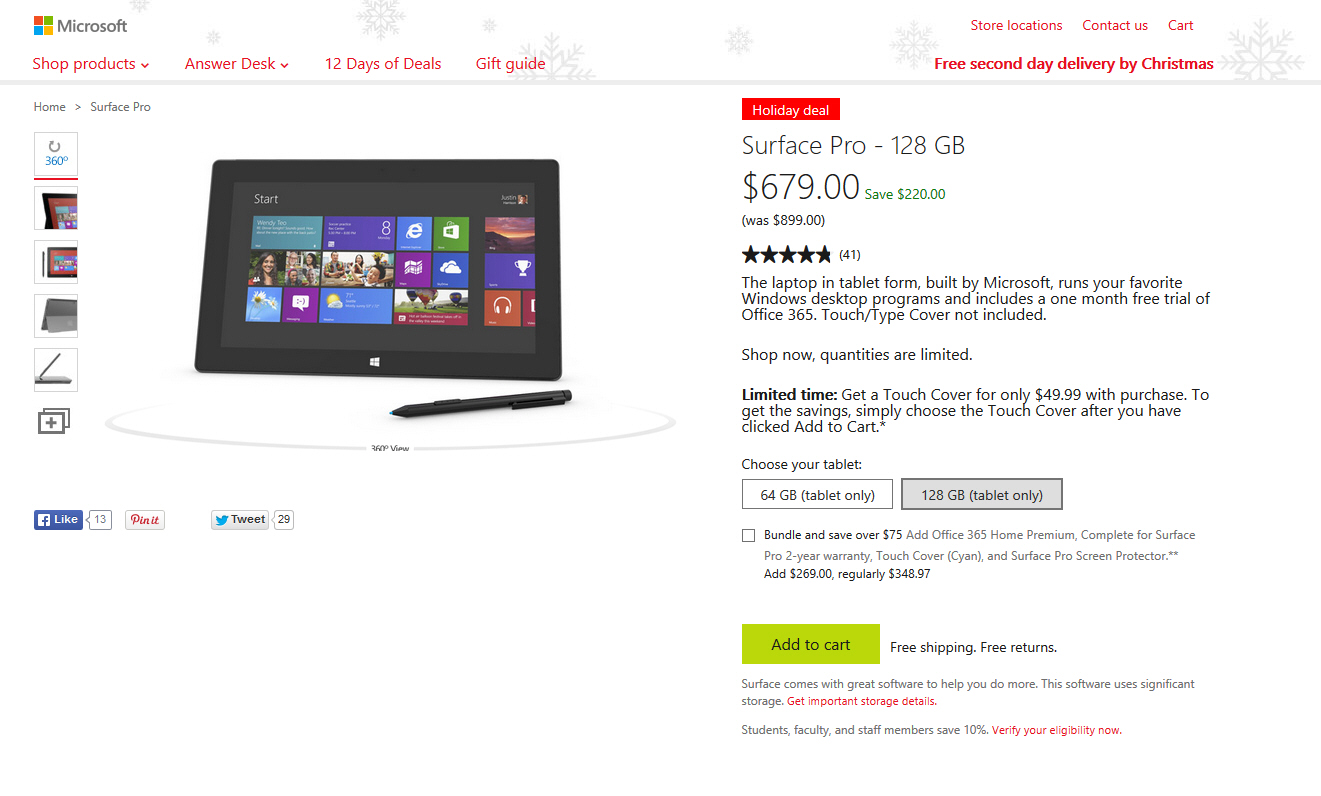 If you've been putting off buying Microsoft's slate until the price dropped a little, now's your chance to pick up a bargain. As part of a holiday deal at the Microsoft Store, the devices and services giant has slashed $200 off the price of the 64GB version of the first-generation Surface Pro, and $220 off the 128GB model.
This brings the price of the 64GB slate down to $599 from $799. The larger capacity model is now $679, as opposed to $899. The price of the Touch Cover has been reduced to $49.99 also, so you may want to pick one of those up at the same time. The price includes free shipping and free returns.
Unfortunately, the 64GB model is currently out of stock, and there's no telling how many of the 128GB model are left. The page says only that "quantities are limited".
The original Surface Pro features a 3rd generation Intel Core i5 Processor with Intel HD Graphics 4000, 4GB RAM, 10.6 inch ClearType HD Display with a 1920 by 1080 resolution, as well as two 720p HD cameras (front and rear-facing).
It comes with Windows 8 as standard, but you can upgrade to Windows 8.1 for free.
This isn't the first time Microsoft has reduced the price of Surface Pro (it was cut by $100 dollars when Surface Pro 2 launched), and likely won't be the last reduction we see, but if you want to treat yourself to the slate in time for Christmas (and don't mind that it's not the latest model), be sure to hurry along to the store before it's too late.