Compliance audits increase as software publishers crack down on licensing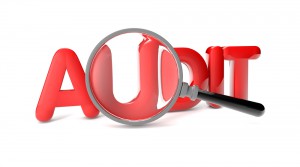 A report by IT and software asset management specialist Express Metrix shows that over the last two years software publishers are conducting more and more compliance audits, with 53 percent of those surveyed having been audited, and 38 percent within the last year.
Most likely to come knocking at your door demanding to see your software license is Microsoft -- over 65 percent of those audited having been targeted by the company. Adobe comes next followed by AutoDesk, Oracle, SAP and IBM. Though in organizations with more than 10,000 employees IBM rises to fourth place.
Smaller businesses aren't exempt from all this, those with between 500 and 4,999 employees seem to have been targeted more heavily in 2013 -- along with those having more than 25,000 staff -- suggesting that vendors may be zeroing in on these groups.
"The purpose of Express Metrix's yearly Software Audit Industry Report is to develop a true benchmark of software audit rates, the impacts that software audit activities have upon the organizations that are targeted, and the top challenges organizations face in their efforts to stay compliant," says Kris Barker, CEO of Express Metrix. "This allows organizations to gauge their own audit risk, anticipate the potential repercussions and adjust their own license management practices accordingly".
Respondents reported that by far the greatest challenge surrounding software audits was the amount of time they consumed. Factors like anxiety and damage to credibility came much lower down the list.
People's perception of the risk of being audited is pretty close to reality, 42 percent as opposed to the actual figure of 38 percent in that last 12 months.
After an audit 43 percent reported owing no money to their software vendors. Of those that did owe money the figure for most was between $50,000 and $250,000.
In organizations of any size complexity remains a major barrier to license compliance along with unwieldy IT environments that mean companies often aren't aware of what they have. Those with asset management tools in place reported lower audit rates than those that don't.
The report concludes, "In the complex world of software licensing, momentum appears to be building in IT departments toward higher levels of understanding, more systematic 'best practices' approaches to achieving compliance, and the use of technology to streamline the process and mitigate risk".
The survey was carried out in November 2013 and involved 178 respondents across the US and Canada in organizations with more than 500 employees. You can access the full findings of the report on the Express Metrix website.
Photo Credit: Georgejmclittle/Shutterstock