Fedora 20 is here -- an early Linux Christmas present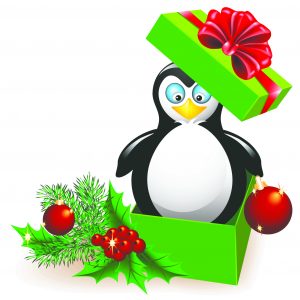 Many Linux users have been holding their breath in anticipation for the 20th version of Fedora Linux, codenamed Heisenbug. While not the most popular distribution overall, it is the distro of choice for one influential user -- Mr. Linus Torvalds, creator of the Linux kernel. Not to mention, many other users around the globe.
Sadly, version 20 has missed its deadline a couple of times. While those delays were disappointing, it was also appreciated. After all, you do not want a buggy operating system, do you? Luckily, Santa Claus came a little early to the Linux community -- the final version of Fedora Linux is here now!
Red Hat Inc, owner of the Fedora Project announces "the general availability of Fedora 20, code-named 'Heisenbug', the latest version of the free, Linux-based Fedora operating system. Developed by a diverse global community, Fedora 20 celebrates 10 years of the Fedora Project's innovation. This release brings several key features to enhance usability, performance, and provide developers with additional functionality".
"Fedora 20 continues Fedora's history of delivering innovative technologies ahead of the curve, bringing to bear new features that better enable virtualization and cloud computing within the operating system. Additionally, Fedora 20 builds upon community feedback, delivering advanced maturity features to address the needs of the most advanced users", says Robyn Bergeron, Fedora Project Leader.
While there are many changes under the hood (you can see a list of the changes here), the most apparent to home users will be the updates to the desktop environments, Gnome (3.10) and KDE (4.11). Both have been updated with bug fixes and new features. Gnome gains two new apps -- Music and Maps.
If you are a Windows user new to Linux, please know that the desktop environment or DE, is what you will visually interact with. KDE is reminiscent of Windows 7 (Start button, menu), Gnome is more like Windows 8 (hot corners, tablet focused). It's a matter of preference as to which you prefer, but I lean heavily towards Gnome, which is the default Fedora UI.
Another huge addition to Fedora 20 is official support for ARM as a primary architecture. Yes, there were Fedora spins in the past that would run on ARM hardware (my Raspberry Pi runs it), but this is the first time it has been dubbed a "primary architecture". This is important as ARM based processors are becoming more prevalent thanks to smartphones and tablets.
I know what I'll be doing tonight -- upgrading to Fedora 20 and enjoying the improvements in Gnome 3.10. Are you planning on upgrading too? Tell me how it goes in the comments.
Photo Credit: Marisha/Shutterstock