STDU Viewer opens PDF, MOBI, TIFF, CBR/CBZ, EPub, PDB files and more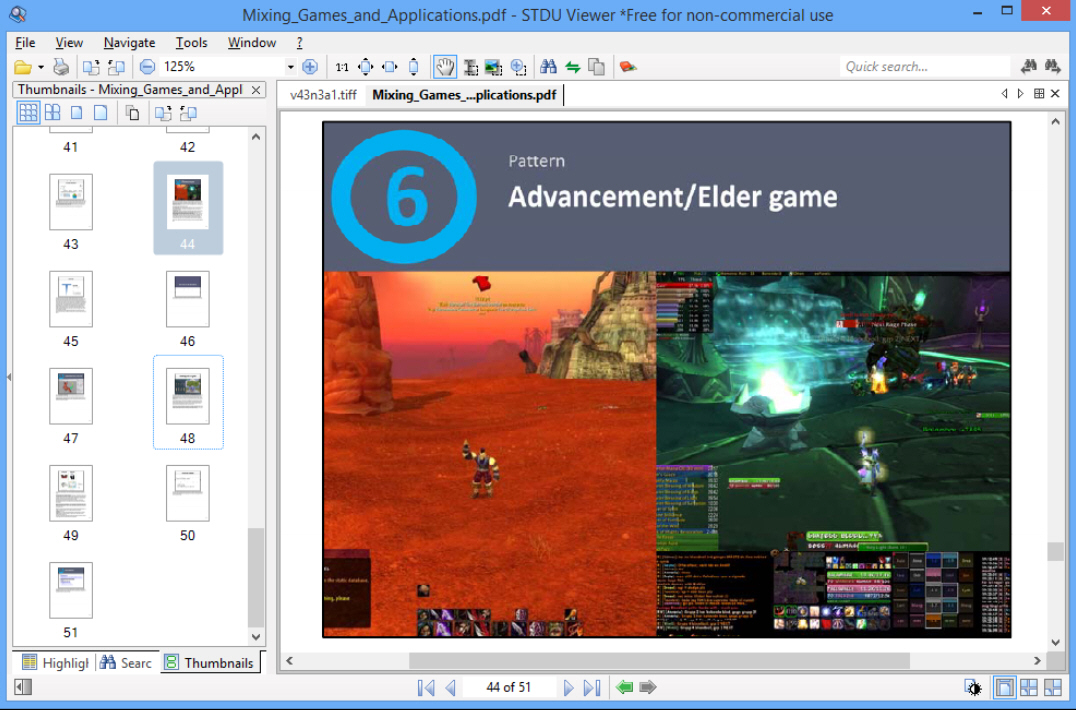 If you're working on someone else's PC and need to view a PDF file, then it probably won't be an issue. Just about everyone has a copy of Adobe Reader (or something similar) around, allowing you to open and browse the document as usual.
If you're faced with a DjVu file, though -- or a TIFF, MOBI, EPub document or PSD image -- then you might need to do a little extra work. And that's where STDU Viewer comes in.
The program is a portable, free-for-personal-use file viewer which supports a host of file formats: PDF, TIFF, DjVu, XPS, CBR/ CBZ, JBIG2, WWF, FB2, TXT, TCR, PalmDoc(PDB), MOBI, AZW, EPub, DCX and images (BMP, PCX, JPEG, GIF, PNG, WMF, EMF, PSD).
Good drag and drop support makes it easy to view whatever files you need. Drop multiple files and STDU Viewer opens them in separate tabs, not windows, for easier navigation. The program can save these tabs, too, reopening them later on demand.
A reasonable set of viewing tools provides plenty of plenty of navigation and zoom options; a simple bookmarking system; options to rotate pages, tweak brightness/ contrast/ gamma, invert colors and more.
There's also an unusually capable search tool, with support for both wildcards and regular expressions.
You even get the option to save your document as text files or images, with a customizable file name template helping get the results you need (just use %PN% as a placeholder for the file page number, like "MyDocument_%PN%.GIF".
STDU Viewer doesn't have the viewing and annotation options you'd expect from a specialist PDF tool. But if you just want to browse a few documents, and you'll benefit from the wider file format support (or the program's portability), then it could make a sensible addition to your portable PC toolkit.