The UK's most-used TV guide app goes global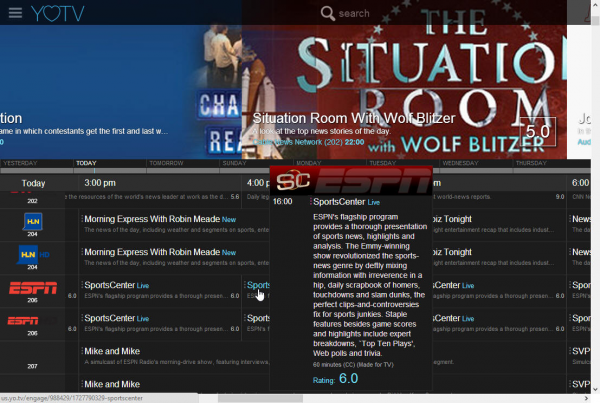 Television used to be simple. When you only had a few channels delivered via an aerial or a cable, deciding what to watch and where to watch it was easy. But with multi-channel digital services, the ability to watch on mobile devices, catch up with programs you've missed and more, it's now a whole lot more complicated.
Little wonder then that apps which help you work out what to watch are proving popular. YO.TV, the UK's most used TV guide with five million customers, now plans to expand to 50 countries in 14 languages. Available on Google Play and the App Store, YO.TV lets users see listings for all their favorite channels across broadcast providers. Its Now and Next options streamline the scanning process, giving a cross section view of the full channel listings for any given time block. Personalized features let users set themselves reminders on their personal calendars so they don't miss a favorite show or share their tastes in TV via social media.
Chetan Damani, co-founder of YO.TV, says, "Most people who access the internet via their smartphones use apps instead of browsers, which tells us that apps work best when they fulfill very specific functions. With YO.TV, we just looked at the way people were already using their phones and their televisions, and brought that all together in a single space."
Users have the ability to search by time and channel and having the guide as an app means you don't have to disturb other people who may be watching with you by using the TV's program guide. It also suits the growing numbers of people who use their mobile devices to watch sports and other events. Demani says, "It's not fair to say that mobile television is replacing regular TV, but use has certainly gone up dramatically, and YO.TV fits with that trend."
You can access the guide in your browser via the YO.TV website or install the app on your Android or iOS device.