Breathe new life into older scanners with VueScan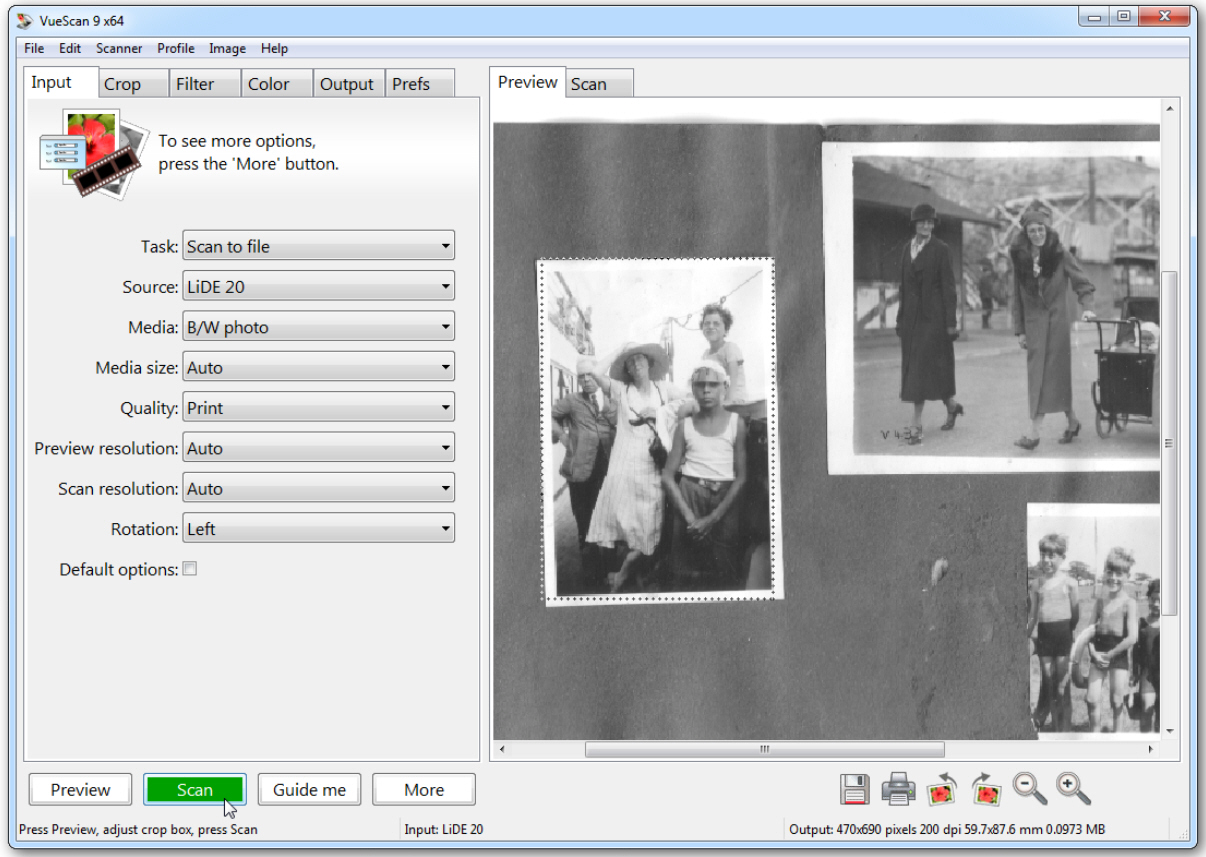 In an ideal world manufacturers would support their hardware devices forever, providing new drivers every time a new version of Windows or OS X appears on the scene. The sad truth, however, is that support tends to only last a few years, leaving your hardware relying on backwards compatibility to keep it working longer term.
For many hardware devices, once they stop working with a newer version of your operating system, that's it. But if you're about to throw out a trusty old scanner, stop and check out VueScan 9.4 before doing so.
VueScan -- also available in 64-bit form -- provides Mac, Windows and Linux users with a lifeline for old scanning equipment. If truth be told, scanners haven't changed that much over the past decade or so, which makes the idea of having to upgrade your scanner purely for compatibility purposes hard to swallow.
VueScan allows you to keep using your scanner even with Windows 8.1 or Mac OS X Mavericks, whatever the hardware manufacturer might tell you otherwise. It works with over 2,000 models (click here for the definitive list), so you can check it's going to save your skin even before you begin.
VueScan is a capable scanning tool in its own right too, providing lots of useful features and advanced tweaks that make it potentially more powerful than the default scanner software supplied with your model. That means it's a useful tool even if your scanner is (currently) supported by your operating system.
The user interface does get better with each release, but can be confusing -- however, users can choose a guided mode where most of the difficult decisions are made for them. For best results, though, click More to set scanning options manually, and Advanced to unlock even more powerful tools.
The program is regularly updated, adding new functionality and fixing bugs and compatibility issues while extending scanner model support. Version 9.4 debuted in November, promising a faster and more responsive user interface, improved support for multi-page PDF files and the ability to use certain buttons (including rotate and zoom) during the scanning process.
Since 9.4 was released, 18 revisions have followed -- most of these have squashed bugs, but other new and improved functionality has been introduced too: version 9.4.12 improved support for document feeders, for example, while multi-core support for some long-running operations came with revision 15. The last revision -- 19 -- improved infrared cleaning with two-pass infrared film cameras.
VueScan 9.4.19 and VueScan 9.4.19 (64-bit) are both available as 30-day trial downloads for Windows, Mac and Linux. Two paid versions are available: both offer perpetual single-user licenses that can be installed on up to four computers at once (and covering any number of scanners).
The Standard license costs $39.95, and offers one year's worth of free upgrades. The Professional Edition costs $79.95 offers upgrades for life, plus allows you to create raw scan files, work with ICC profiles and color spaces, plus offers IT8 color calibration, which will be of interest to more serious users. Standard users can later upgrade to the Pro version, paying the difference between the two.