Archos announces two affordable 4G LTE Android smartphones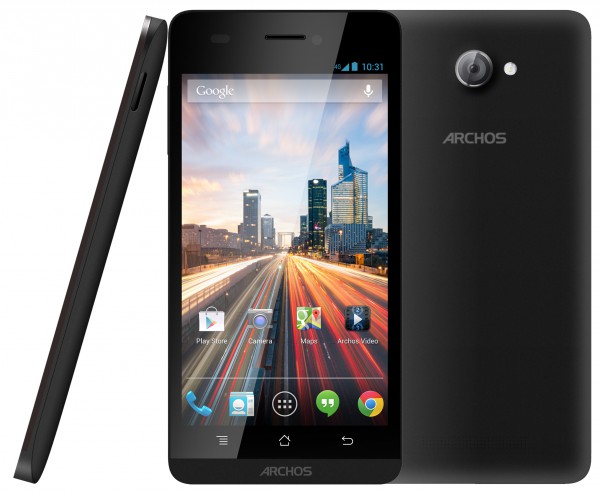 As mobile operators across the globe continue to roll out 4G LTE networks, more consumers will be able to take advantage of faster data speeds. By 2017, market research firm Strategy Analytics predicts that the technology will reach 1 billion connections. The main requirement, on the user side, is a compatible, 4G LTE device.
Nowadays, 4G LTE smartphones are increasing in number and availability, but without mobile operator subsidies consumers may still be put off by the cost. Luckily for price-conscious buyers, more vendors are lowering the admission bar by offering even more affordable 4G LTE phones. French consumer electronics company Archos just revealed that one of its latest such devices can be had under the magical €200 mark.
"The smartphone has revolutionized the way consumers access information, giving them the ability to instantly view, connect and share ideas regardless of location and time", says Archos CEO Loïc Poirier. "The ARCHOS Helium 4G smartphones will once again change consumers' mindsets by making the best possible technology affordable". They're called 45 Helium 4G and 50 Helium 4G. Let's go through the details.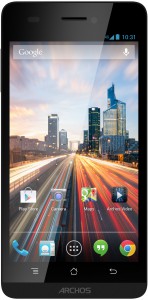 The least expensive model is called 45 Helium 4G (pictured to the left) and costs €199, off-contract. For the money, consumers get a 4.5-inch IPS display with a resolution of 480 by 854, a 1.4 GHz Qualcomm Snapdragon 400 processor backed by Adreno 305 graphics and 1 GB of RAM, a 1,700 mAh battery, a 5 MP back-facing camera with LED flash, a 0.3 MP front-facing camera, 4 GB of internal storage, a microSD card slot, Bluetooth 3.0 and Android 4.3 Jelly Bean with access to Google's Play store. I mentioned the last bit because it is not uncommon for Android devices at this price-point to only ship with access to less popular, third-party app stores. The 45 Helium 4G comes in at 135 x 67 x 9.75 mm; the weight is not provided.
The 50 Helium 4G (pictured at the top) is a bit more expensive, as the smartphone costs €239. For the extra €40, it adds a larger 5-inch (still IPS) screen with a resolution of 720 by 1280, twice the internal storage (8 GB), an 8 MP back-facing camera, a 2 MP front-facing camera and a 2,000 mAh battery. The physical dimensions are 145 x 71.5 x 8.95 mm (weight is again not provided).
Both smartphones will be presented at CES 2014, which kicks off next week. Archos has not specifically mentioned which markets the two devices will be available in, but the press releases were served in Dutch, English, French, Italian, German and Spanish.