Best iOS apps this week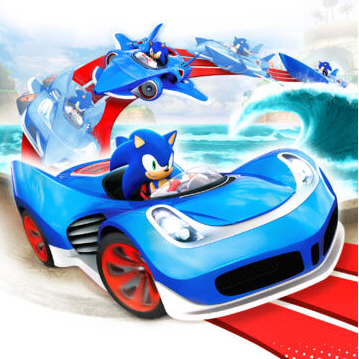 First in a series. Every week thousands of great new iOS apps arrive in the App Store. These range from big name games to tiny gems hoping to build up a following by word of mouth. A trip into the app store can be a world of discovery, but it's an area we've somewhat neglected in the past here at BetaNews.
Well that's set to change. Every Friday I'll highlight the best new apps of the week -- both free and paid -- for iPhone and iPad. I'll cover the biggest releases, naturally, but also endeavor to pull out some new or recently updated apps that you likely won't be aware of.
I'll also occasionally mention any price drops of note (including Apple's App of the Week picks), because who doesn't love a sale or a bargain?
Naturally, I won't be able to cover every app that gets released or updated so some great choices are bound to get missed, which is where (hopefully) you come in.
If you spot a great new app that I've failed to include please mention it in the comments below.
Finally, if you download and try any of the new apps I cover here, do let us know what you think of them.
Paid App of the Week
Sonic & All-Stars Racing Transformed ($4.99)
Offers in-app purchases.
Arriving in the App Store with little fanfare, this game is the official slimmed down iOS version of Sega's console racer.
It's a Mario Kart-style game in which you play as one of ten legendary characters including Sonic The Hedgehog, Tails, AiAi, and Shenmue's Ryo Hazuki. Sega intends to add extra characters soon -- the console version has over 20 to choose from.
You can race on land, sea and in the air, and on dynamically changing courses. There's a new World Tour mode designed for mobile, and you can race against friends both online and locally.
Free App of the Week
Offers in-app purchases.
A sequel to (can you guess?) True Axis' Jet Car Stunts, this game gives you the chance to indulge in some crazy stunt driving at high speeds, with mad jumps and jet physics.
It offers 120 levels and three difficulty settings, seven cars (with different handling) and four game modes. You can even create and share your own levels.
The game also supports physical iOS 7 controllers.
Other Apps
Feed Me Oil 2 ($2.99)
Offers in-app purchases.
Chillingo's sequel to its popular liquid physics puzzler has a new look and lets you guide oil through the air, water and along ice.
There are four chapters to play through, and fun gadgets you can use to guide your oil, such as windmills and fans. Use as few tools as possible on a level to clear it with a three star rating.
LYNE ($2.99)
A minimalist puzzle game that, according to the developer, "will knot your brain as it calms your soul".
Essentially the aim is to connect shapes of the same type by drawing a line through them, and filling the board. There are hundreds of pre-built puzzles to play through, with procedurally-generated puzzles released daily.
Shoots & Leaves ($1.99)
There are lots of ways to share photos online including Facebook, Instagram, Twitter and Snapchat (well maybe not that last one at the moment). Shoots & Leaves is an alternative that lets you upload your photos to a hosting service (multiple choices are supported) and create a link that performs an action of your choosing. Actions include delivering a reminder, sending an SMS or an email, opening a link in Safari, sending it to another app (only Omnifocus and Drafts are supported at the moment) and so on.
Elevation Earth ($2.99)
This is a 3D exaggerated virtual Earth that lets you explore the deepest oceans and the highest mountains. You can tour over 300 different "elevation relevant" locations, such as islands, cities and shipwrecks, and increase the low and high points on earth using the exaggeration option.
You can create high resolution imagery and share it with friends and visit (or create) a number of different global warming scenarios covering the past, present or future.
Offers in-app purchases.
This app aims to bring over 80 objects from London's Science Museum to life. You can study, rotate and operate some of the world's most amazing scientific inventions, including the Apollo 10 Command Module, the World War II Enigma Machine, and a Magic Lantern.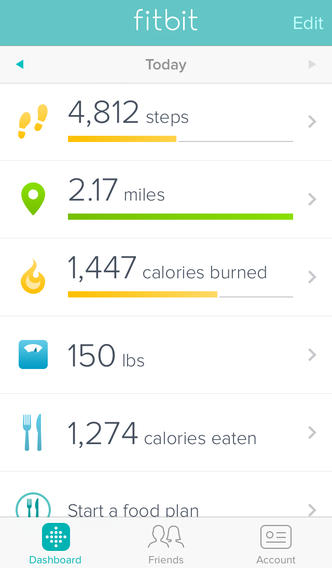 Updated in time for the New Year when people traditionally try to get into better shape, the Fitbit app now makes use of the iPhone 5s' M7 motion coprocessor to transform Apple's new phone into a basic Fitbit activity tracker.
It records the steps you take, distance traveled, calories burned, active minutes and more.
Although it isn't a total replacement for dedicated Fitbit hardware like the Flex, Zip, or One, it is pretty decent, and free.
Apple's App of the Week
Offers in-app purchases.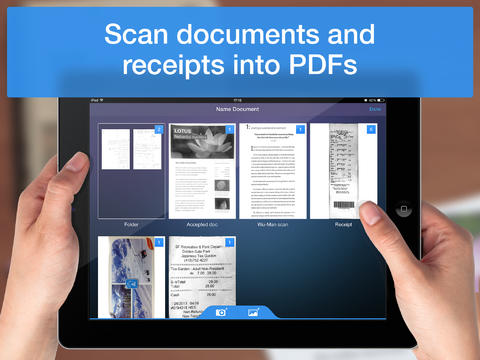 Readdle's Scanner Pro usually sells for $7, but as Apple has made it app of the week it's currently available for free. It turns your iPhone or iPad into a portable scanner and can scan documents, notes, receipts, photos, and so on, and upload them to services like Dropbox, Evernote, and Google Drive. You can also email or print scans.
In-app purchases are available in the form of Fax units.