Best Windows 8 apps this week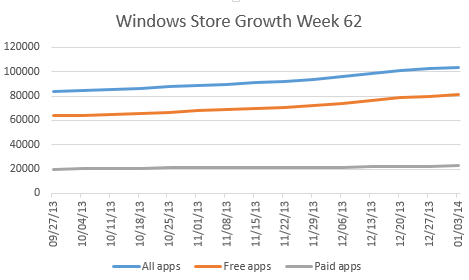 Sixty-second in a series.  The overall count of new apps that were published to the US Windows Store stayed well below the 2,000  mark for the second week in a row. Just 1,326 were published to it this week .
That's a slight decrease of 17 apps when compared to last week, and likely still caused by year-end festivities.
103,631 apps are now available in the US Windows Store, with 81,051 of them free to download and install. The remaining 22,580 applications on the other hand are desktop programs and paid applications.
As far as app news goes, we learned this week that Mozilla is -- once again -- postponing the release of the Modern UI version of Firefox. While already integrated in the Nightly version, it will make its stable version debut on March 18th instead of January as originally planned.
This week's Red Stripe Deals are the following:
All Red Stripe deals are discounted by at least 50 percent.
App of the week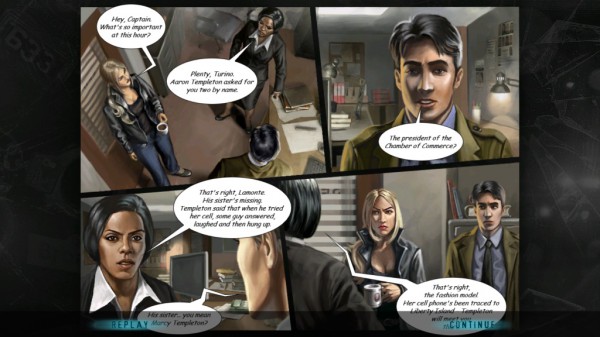 This is the free version of the game. You need to unlock the full release for $6.99 to play all of the chapters.
You play two detectives in the game that have just been transferred to the new Special Enquiry Detail unit.
You are presented with a list of tasks that you need to complete during your investigation. This includes talking to suspects or witnesses, investigating crime scenes and clues, or finding objects or people of interest.
The game mixes elements around quite a bit. Sometimes, you need to click on points of interest to find out more about them, at other times you talk to other people or solve puzzles and mini-games such as "find the object" to progress.
The game offers beautiful comic-style graphics and is quite long. If you purchase it you get to play through 12 chapters in total.
Other apps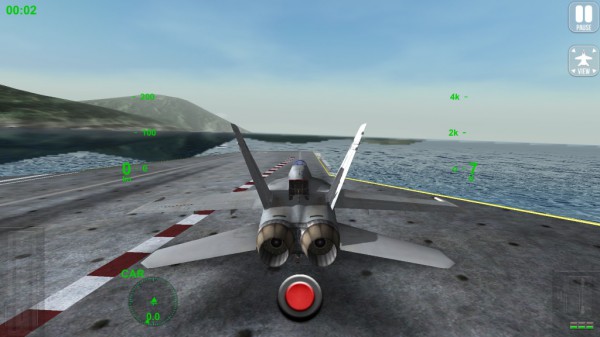 This is the limited version of F18 Carrier Landing, an app that is available for $3.49 in the store.
The simulation is all about taking off and landing your airplane safely. While that involves some flying around as well, it really comes down to those two parts mainly.
The three scenarios that are included in the game offer some diversity. You take off from an aircraft carrier on one to land on an airbase, or start from an airbase to land on a carrier.
Besides that, you can also fly training missions, change weather conditions, or participate in global landing competitions against other players.
Planes can be controlled with the keyboard or by touch, and simulation fans can enable a special mode to add more controls to the game that make it more realistic.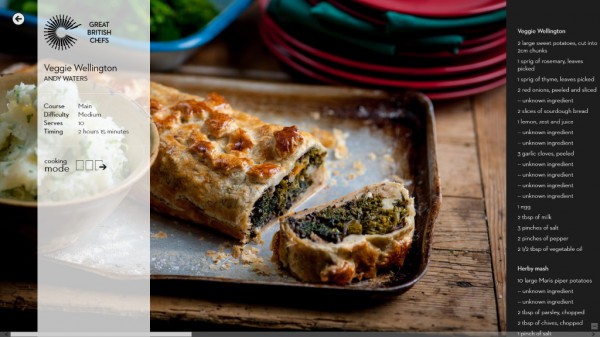 From the Great British Chefs series comes Cooking With Kids, a cookbook specifically designed for recipes that parents can cook with their children.
Among the recipes are fun choices such as London Eye tart, North Pole cake, or Veggie Wellington.
High definition photos are provided for each dish, and the recipes include information about the dish's difficulty, course, serves, and timing.
Each recipe offers information on how children can participate in the creation of the dish.
One issue that you will encounter right now is that the ingredient list is not complete. You will find "unknown ingredients" listed here, and while that is an error that will be fixed eventually, it has not been at the time of writing.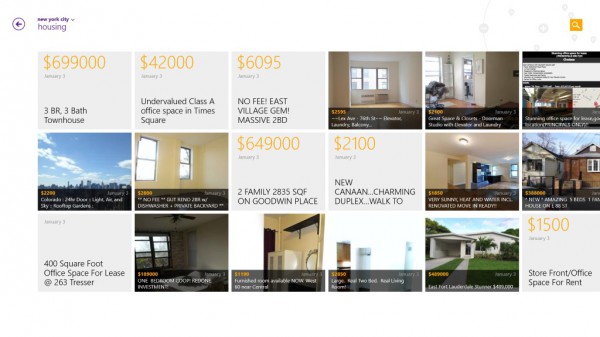 According to the creator of the app, Qwilo is the only licensed Craigslist application for Windows 8. While there are others, like the immensely popular Craigslist+, none of them are official apps by the service itself.
First thing you need to do is add one or multiple locations to the app. Once you have done so, you can start browsing Craigslist items using the app, or making use of the search to find something in particular.
Items are listed with photos if available, as well as title, date they were added to Craigslist, and an asking price if applicable.
A click on an item displays detailed information about it, including additional photos, the item's description, and contact information.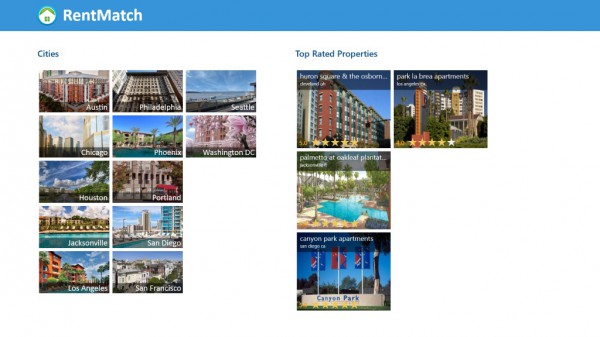 The RentMatch application for Windows 8 offers apartment and rental property reviews. It covers 25 large cities such as Washington DC, Los Angeles or Chicago in the US, and reviews that include ratings and lots of photos.
When you select a city in the main interface, you can either start to browse the available objects right away, or use the search if you are looking for reviews for a particular one.
While there is no guarantee that the place you are looking for is covered, the app seems to offer many reviews per supported city.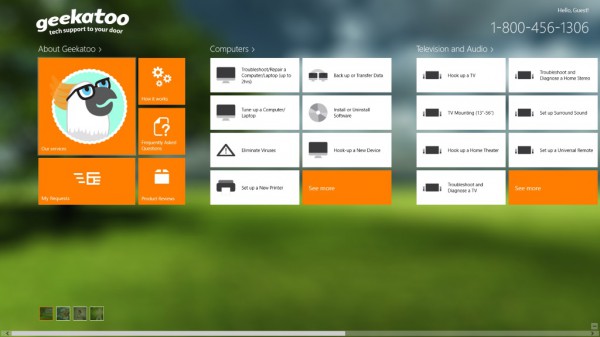 The tech support application offers assistance for computers, televisions and audio devices, mobiles, cameras and video games.
To start, select the area that you are interested in, e.g. Troubleshoot/Repair a Computer/Laptop (up to 2hrs), eliminate viruses, or set up a new printer to get additional information about what is included in the service.
You can add the service directly to your cart, or call a phone number for additional information.
Once you have made the payment, a member of the company's support staff will contact you to arrange a meeting for the service to take place. This can be at your home, an office, a coffee shop or other locations.
Geekatoo is only available in the US for now.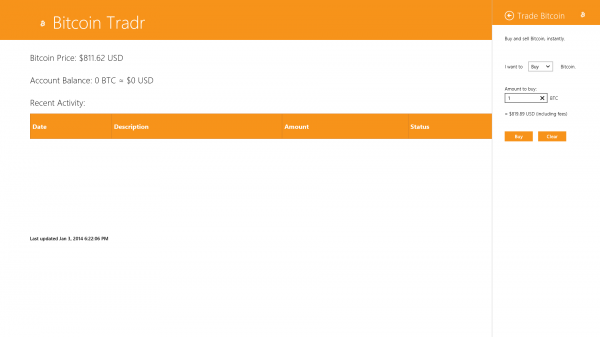 This application requires a Coinbase account to get started. You can either create one with a click on the registration button, or enter your Coinbase API key directly if you already have an account.
Once done, you are free to trade Bitcoin, or monitor price developments of the virtual currency.
Each trade you make, be it buy, sell or send, is listed on the main page of the application.
In addition to that the app can display the price of Bitcoin on the Start Screen.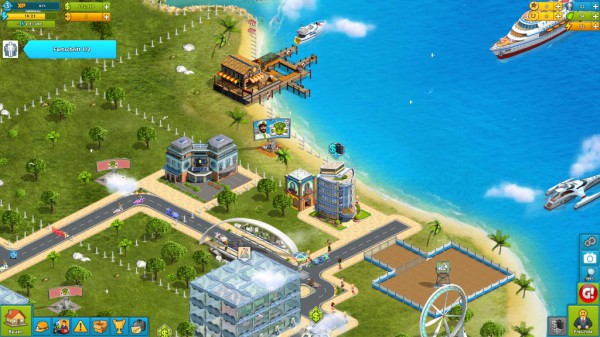 The follow-up game to My Country lets you build a futuristic island metropolis. The game plays like a mixture of Sim City and other simulation games such as Sim Tower.
The core difference between My Country 2020 and Sim City is that you not only build buildings and infrastructure, but also control work in your city -- at least to a certain degree.
When you build a new tower for example, you need to hire a manager to take control of day to day events. That manager can only be hired if you get certain items first, which you can do by performing certain tasks on the game map (such as drinking coffee).
Activities cost energy, and while you do get some at the start of the game, it is one of the game elements that you can replenish with real-money.
The game offers quests and challenges that you can complete for money and experience, and disasters that you have to overcome.