Forget the MacBook Air, Samsung's new ultrabook touts even more battery life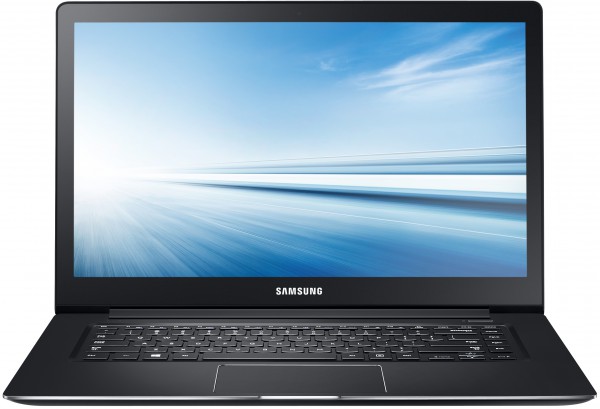 Battery life has long been the Achilles' heel for Windows laptops, as manufacturers have mostly focused on other areas such as outright performance, portability or touchscreens. Consumers who have needed to use their device unplugged for a considerable amount of time have had to attach an external or extended capacity battery, turn to an Apple MacBook (Air) or even switch to a tablet.
Samsung, though, is looking to change the perception that Windows laptops and great battery life do not mix. The South Korean maker's latest ultrabook, the ATIV Book 9 2014 Edition that was just unveiled at CES, touts 14 hours of battery life. If the device can deliver on its promise, it will be a game changer.
For reference, Apple's 13.3-inch MacBook Air (2013 generation) touts up to 12 hours of Wi-Fi browsing or 10 hours of video playback (on iTunes). Some tech blogs have managed to outmatch the company's estimates. However, based on my experience you should expect less when some multitasking or background tasks and syncing are involved.
Unlike other new ultrabooks, the ATIV Book 9 2014 Edition (not the catchiest of names, is it?) employs a more conservative display, resolution wise -- 15.6-inch panel with 1920 by 1080.
The main hardware features are: Intel Core i5 and Core i7 ULV (Haswell generation) processors, Intel HD Graphics 4400, 8 GB of RAM, up to 1 TB of SSD storage (dual units), 720p user-facing camera, two USB 3.0 ports, one USB 2.0 port, HDMI port, mini VGA port and an SD card slot.
The ATIV Book 9 2014 Edition runs Widows 8.1. Samsung says the ultrabook also has a "UL Certified ergonomically designed keyboard" for more comfortable and faster typing, SPlayer+ for lossless audio playback (which works together with the Wolfson DAC chip).
The ultrabook will be available in only a single trim, Solid Black, globally. There is no word yet on when the rollout will commence.