My favorite product from CES 2014 [Alan]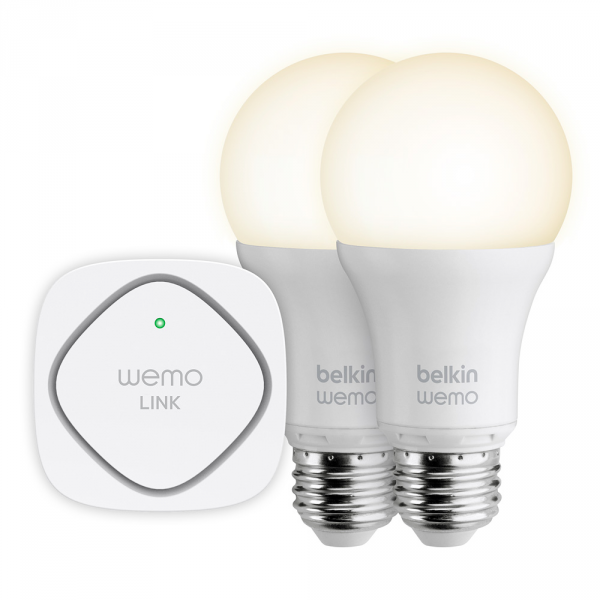 The Consumer Electronics Show in Las Vegas has ended, and the shiny and new have been unveiled. It's been a roller coaster ride, with 4K TVs and tablets taking center stage, alongside the useful and just plain weird selection of tech inventions. Now it's time for reflection, sitting back and taking it all in and deciding what we truly liked.
While others may go for those crisp-screened TVs that get all of the attention, or the latest and greatest new laptop, I spent a lot of time looking at the products that got less attention from the media, but that may truly make a difference.
I give my nod of approval this year to Belkin for its new Smart Bulb. I wouldn't entirely call this real innovation, as Philips beat Belkin to it, but the firm makes the whole concept more affordable, and frankly, more user-friendly for the home automation buff.
A Starter Set comes with two bulbs (60w equivalent) and a WeMo Link controller, which works with other connected devices within your home. The set retails for $129, and additional bulbs are priced at $39.99 each. That undercuts the competition and also adds more functionality for the future.
The WeMo Link can handle up to 50 bulbs at once and lets you brighten and dim them individually or in groups. You can set schedules, put them in vacation mode, have them gradually dim and brighten for bedtime and wake up time, and even do it all from a phone or tablet, be it Android or iOS.
I realize a light bulb is not the most exciting product, especially compared to everything we have seen over the previous few days. But it is, nonetheless, the product I liked best this year. It will be available in the spring of 2014.