SmartCharge bulb Kickstarter campaign ends today, get it while you can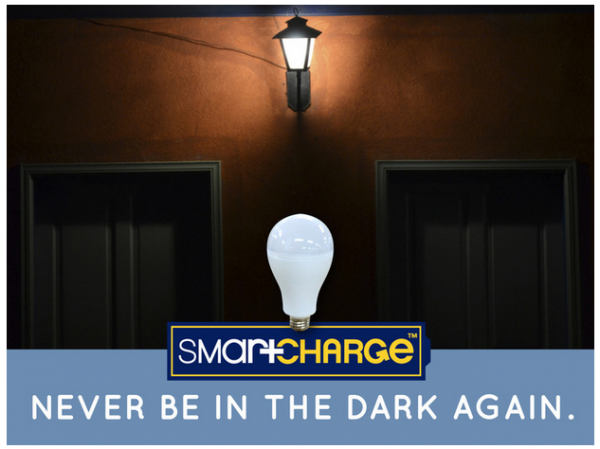 Every once in a while a Kickstarter project comes along that deserves attention. Thanks to plenty of rather pointless funding campaigns, the good ones often get less attention than they should. But one that is closing out today deserves a mention, as it could actually prove to be a rather useful item.
If you live in an area that sometimes loses power, and I think that includes almost everyone, then how about a battery-backed-up light bulb? As in, the electricity is out, but your light still comes on?
The new SmartCharge promises just that, sporting a rechargeable battery that takes care of itself when power is on, so that it's ready when the lights go out. Simply flip the switch and you will still be able to see what you're doing. "It works like a normal light bulb even during power outages. With proprietary patent pending Grid and Switch Sensor technology, the SmartCharge Bulb senses a power outage, recognizes the ON/OFF position of your light switch and allows control of the light even with no utility/grid power", the creator states.
To get in on the ground floor, you'll need to hand over $35, which actually isn't that bad given the benefits promised. You can get extras for promising increasingly higher amounts, but the company expects retail to be a bit cheaper -- in the $25-29 range, so you may not want to go overboard here. The project has already skyrocketed past its funding goal.