Best iOS apps this week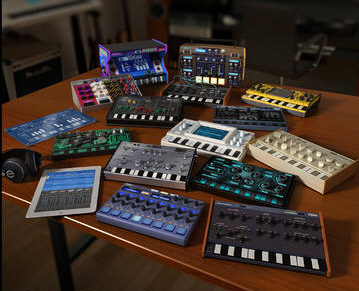 Fourth in a series. Unsurprisingly, after last week's post-holiday rush of big and important new releases and updates, things have quietened down a little in the App Store.
There's the usual collection of interesting apps and games, of course, but nothing massively groundbreaking this time around. That said, as ever, I've found plenty of apps to take up space on both my iPad and iPhone 5s.
As always, if I miss an app that you think should definitely have been included, let me know in the comments below.
This is my selection for the week.
Paid App of the Week
KORG Gadget ($28.99)
This all-in-one music production studio for iPad offers a collection of 15 different synthesizers and drum machines (referred to as Gadgets) which you can combine to produce your own electronic music. The full list of gadgets on offer can be found here.
Songs you create can be shared on GadgetCloud, as well as on SoundCloud and Facebook and Twitter.
If you have an external MIDI keyboard you can hook it up to your iPad via the Camera Connection Kit and control the app that way.
The app is being offered at a special introductory rate, with 25 percent off the regular price. It goes up to $38.99 on 23 February.
Free App of the Week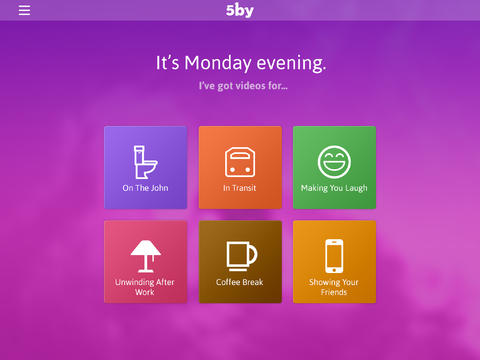 A personalized, curated video app from StumbleUpon, 5by takes into account your mood, personal interests, and time of day, and presents you with the best online videos to watch.
It's a continuous stream, so you don't have to do anything except sit back and enjoy the show. You can react to videos using custom emoji's and also favorite videos you like.
This is version 2.0 and the update includes a new design, better video and various new features.
Other Apps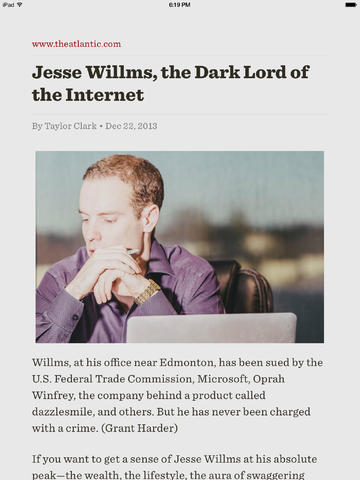 The popular read-it-later app has been completely rewritten from the ground up. Syncing has been fixed, the app is now faster and more reliable, and it's gained a Recommendations feature. This last inclusion provides a way for users to discover new content, and share items of interest with followers.
In Fear I Trust ($2.99)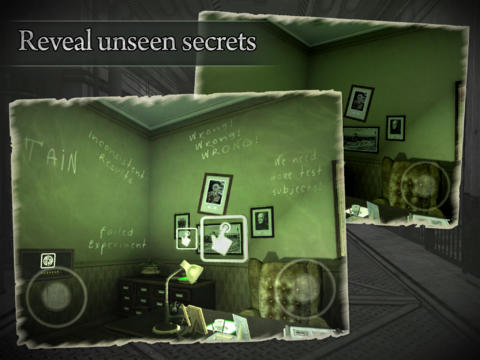 A creepy game from Chillingo, In Fear I Trust is described as a "psychological thriller unlike anything you've seen before". You have to escape from a facility in which you're a test subject in a mysterious experiment. The game uses the Unreal Engine and offers elaborate interactive puzzles.
Sherlock: The Network ($4.99)
If you're a fan of the BBC's Sherlock television series, you'll likely enjoy this game which has you navigating the streets of London, helping Sherlock to solve cases.
There are ten cases to tackle in total and the game stars Benedict Cumberbatch as Sherlock Holmes, Martin Freeman as John Watson, and Mark Gatiss as Sherlock's smarter brother Mycroft.
The game isn't out in America yet, but should be available on Monday. An Android version is also due soon.
Apple's App of the Week
Offers in-app purchases.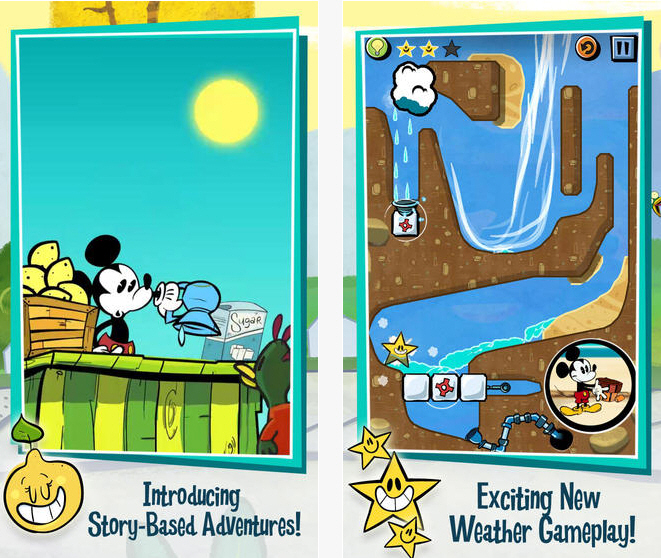 Where's my Water? is a fun physics game in which you have to guide water to Swampy the alligator's broken shower. Where's My Mickey? takes the same basic idea but builds on it, adding weather mechanics, hidden collectibles and bonus levels. And of course Swampy is replaced by Mickey Mouse and pals.
There are five story episodes to play through, all presented in a classic Mickey style, and iPad owners get 20 extra-large levels to play through as well.
It's aimed at all ages, although adults might find it a little easy to complete.