Happy birthday to the Mac! 30 years and still going strong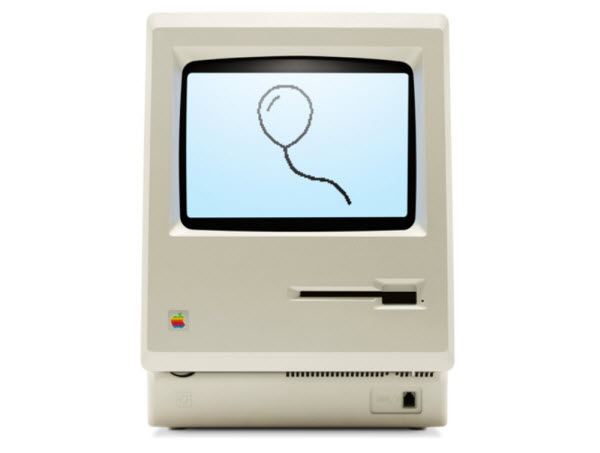 Today is a day of celebration. Entering one's 30s is something of a milestone. It's a time to look back at achievements, gather thoughts and see where the future is going to take you. 1984 was a big year. It's a year that will be permanently associated with George Orwell, the birth of my sister (happy birthday for today, by the way! Oh, and apologies for revealing your age!) and the first Mac. Three decades ago today, as my mum and dad were welcoming their daughter into the world, the technology world was welcoming the arrival of the Macintosh.
The Apple homepage has been taken over by a birthday message to the company's baby. Click through and there's a special mini-site that features a timeline of Mac evolution over the years. The intro page is both celebratory, forward-facing and a call to arms:
In 1984, Apple introduced the world to Macintosh. It was designed to be so easy to use that people could actually use it. And it came with a promise -- that the power of technology taken from a few and put in the hands of everyone, could change the world. That promise has been kept. Today, we create, connect, share, and learn in ways that were unimaginable 30 years ago. Imagine what we can accomplish in the next 30 years.
The mini-site is about more than just the Mac itself, but also the "generation of innovators who continue to change the world" that Apple claims the computer launched. It makes for interesting viewing, and is sure to bring waves of nostalgia washing over you.
Check out the celebratory video that acts as a marvelous reminder of what Apple has brought to us over the last 30 years -- all condensed into a bite-sized three minute chunk, complete with Moby and various other artists.
What are your memories of Mac? Have you divided your time between Mac and Windows, or are you a one OS kind of person?