Apple serves a feast but Wall Street complains there's no ketchup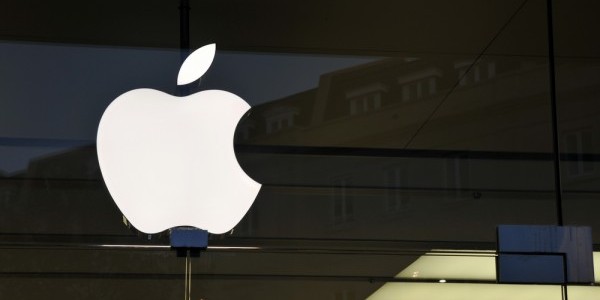 You would think that after Apple delivered fiscal first quarter record results -- we're talking $57.6 billion revenue and $13.1 billion net profit -- that investors would be happy. But, no-o-o! Apple shares sank more than 8.5 percent in after-hours trading last night. They are down about 8 percent in midday trading. That's what happens when perceptions about the future, rather than present performance, define a company.
But the problem is bigger than just Wall Street analyst or investor fear frenzy. There's an echo chamber bellowing this fine Tuesday, as bloggers and journalists stumble over one another to sound the loudest alarm. After seeing the headlines on Yahoo Finance -- like "New Apple looks like the old Microsoft", "Cure to what ails Apple can be found in the margins", or "How does Apple get its mojo back?" -- I realize someone needs to do a reality check. Geez Louise, Apple had a fantastic quarter. The apocalyptic reaction is nothing less than insanity.
"The sky is falling" crowd largely gloms onto two data sets: The number of iPhones shipped during fiscal Q1 and next quarter's revenue guidance. In both instances, the reaction isn't based on performance but how much more Wall Street expects. Apple shipped 51 million iPhones -- a record number -- but Street consensus topped 55 million. Fiscal Q guidance: $42 billion to $44 billion revenue. But analyst consensus is, or was, more than $46 billion.
Let's review the real numbers that should matter, if not for the echo chamber silencing them:
iPhone units shipments rose 7 percent and revenue 6 percent, year over year.
iPad units are up 14 percent, but revenue only 7 percent (for that, blame iPad mini).
Mac shipments rose 19 percent and revenue 16 percent. That's during a quarter where, according to Gartner, global PC shipments plummeted 6.9 percent.
Now let's put some industry comparative perspective on those numbers:
Apple's holiday quarter profit exceeds Microsoft's by more than $6.5 billion.
iPhone alone generated about $8 billion more revenue than all Microsoft ($32.5 billion versus $24.52 billion).
Apple fiscal Q1 revenue exceeds Google's for the previously announced four quarters ($57.43 billion). Note: Google announces calendar Q4 results on Thursday.
Apple's fiscal Q2 guidance, while less than Wall Street expects, is more than analyst estimates for Google and Microsoft combined ($43 billion versus $36.75 billion).
I don't invest, mainly for conflict-of-interest reasons, and I am so glad on days like this when insanity roars across the stock market. Oh, did I mention that Apple sits on a pile of cash -- nearly 158 billion bucks? That's lots of capital to fund the next big thing, which, I must emphasize, analysts, bloggers, investors, and journalists obsess too much about.
Apple's fiscal first quarter is a feast rich with revenue and profits and promise of bountiful meals ahead. But analysts and investors complain about the condiments. Someone please pass the ketchup and shut the hell up.
Photo Credit: 1000 Words / Shutterstock