Microsoft uses Bing search data for Super Bowl purposes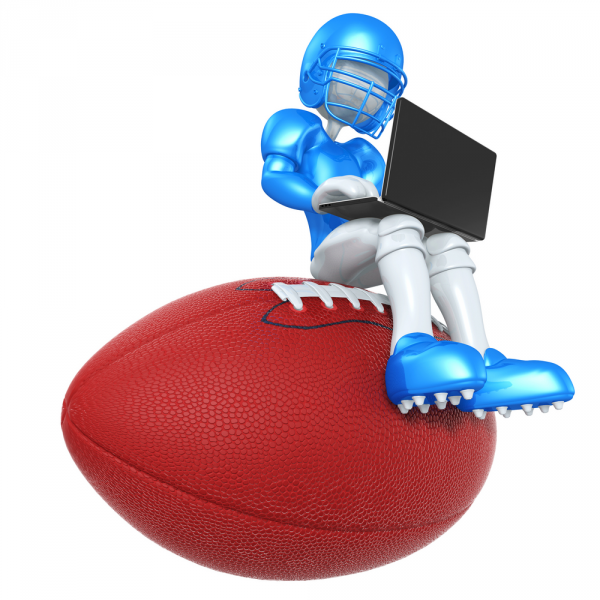 When it comes to American Football, I am a big fan of the Jets. This is a great tragedy in my life, as this team has been consistently bad for many years. There is only one time a year that I will support a different team -- Superbowl Sunday.
Yes, I like to pick one of the two teams to root for during the big game. Typically, I pick it arbitrarily -- whoever has the prettier cheerleaders, cooler quarterback, etc. This year, I am rooting for the Denver Broncos, because I like Peyton Manning. As a Jets fan, I don't get many opportunities to root for a quality quarterback. However, according to Bing, I am in the minority, as the majority of my state, New York is rooting for the Seattle Seahawks.
"This Sunday is shaping up to be one of the biggest match-ups in recent football memory. To get a sense for what is on people's minds ahead of the game we delved into the Bing index to measure what you have been searching for as it relates to the two teams. The results may surprise you", says the Bing Team.
The team further explains, "we looked to see if there was any correlation between search volume for the Denver Broncos and the Seattle Seahawks based on where people live. The results came back with Seattle capturing searches in 33 states and Denver capturing the remaining 17. Though the percentages are generally evenly divided indicating that Sunday's game is shaping up to be a great match".
The results of Microsoft's findings can be seen in the below map: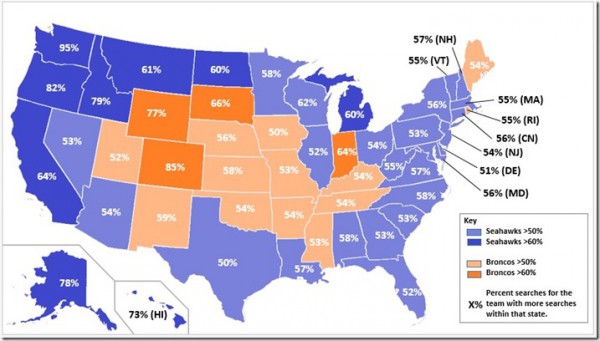 The states with the largest majorities are either the home to one of the teams, or near it (Hawaii and Alaska excluded, of course). Surprisingly, nowhere on the East Coast does a state even break 60 percent. Looking at the Unites States as a whole, the Seahawks received 26 percent more searches. However, a real disparity is seen regarding searches for each team's quarterback -- Manning gets 72 percent of searches.
How do you match up to the rest of your state? Are you in the majority or minority? Tell me your state and the team you are rooting for in the comments below.
Image Credit: Scott Maxwell / LuMaxArt / Shutterstock