Indiegogo project bRight Switch wants to add tech to your wall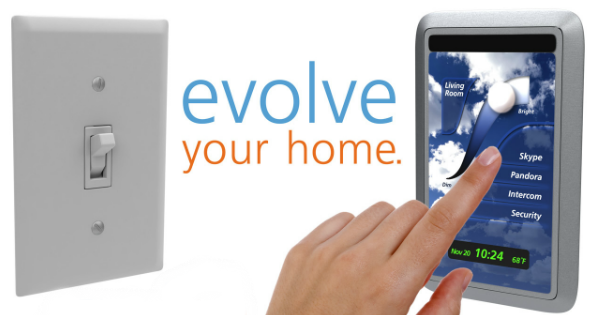 Last week my colleague Derrick Wlodarz wrote a great deal about today's home automation push, comparing the entire thing to Skynet. I see his point, but I'm not sure I can resist the urge. After all, the convenience is so enticing, it's hard to ignore the technology that can add so much functionality to your home.
Over the weekend I stumbled upon an Indiegogo project that captured my fancy. bRight Switch is designed to replace your wall-mounted light switch, adding just a bit more technology to the room.
The product is a digital screen that replaces the traditional switch and not only allows you to raise and dim the lighting, but also access Pandora (playing on a Bluetooth speaker), use an intercom (requires more than one installed), use Skype, and even get into security features.
This isn't just about the cool features though, the company also promises that it can save up to 30-percent on your electricity bill by turning off the bulb when it senses nobody present. bRight Switch can also be programmed to turn lights on and off at set times. Much like Nest, the project claims "bRight Switch stores all the usage data as it learns your habits and your power usage, shutting off lights when you leave and turning them on when you come home".
There will be apps available for Android, iOS and Blackberry as well, allowing for remote control of everything. "bRight Switch uses Wi-Fi to reach the Internet and for extended functions, and the Z-wave standard to talk to lights and other wireless products. Z-wave allows bRight Switch to control lights not directly wired to the switch", the company claims.
None of this comes particularly cheap, of course. Bottom line funding starts at $70 and rises from there. The $220 level looks to be the sweet spot, but that's just my opinion. You can check it all out over at Indiegogo.
Image Credit: lucadp / Shutterstock