Personal and entry level storage market sees strong end to 2013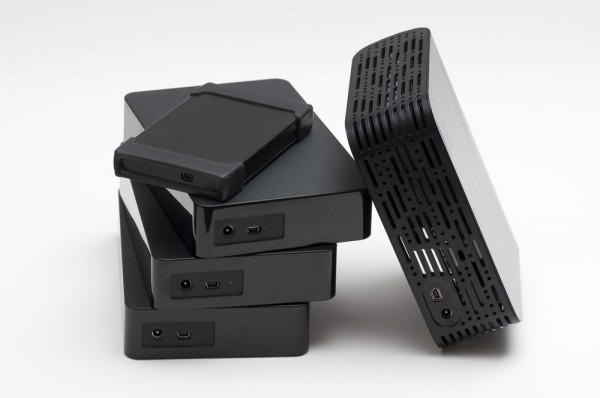 According to data from market intelligence specialist IDC worldwide shipments of personal and entry level storage (PELS) grew by 13.6 percent in 2013.
By the end of the year 75.2 million units had been shipped. Shipment values were up too, growing 6.2 percent over the year to reach $6.7 billion.
"The personal and entry-level storage market finished 2013 strong even with the difficult comparison with a strong second half from a year ago", says Liz Conner, research manager, Storage Systems at IDC. "In 2012, the fourth quarter showed exceptionally strong growth as the PELS market was in full recovery mode after the Thailand floods, which led to hard disk drive (HDD) shortages. Despite the resulting slight decline in 4Q13, the PELS market was able post year-over-year growth for all of 2013. This continued annual growth is driven by on-going consumer education, better marketing by vendors, and progressing product evolution to address items such as higher capacity, faster transfer speeds, and mobile device integration".
Most of the entry level growth has come from four-bay storage which provides a popular starting point for buyers. Demand for devices with more bays remained flat whilst shipments of two-bay units declined by 32.2 percent year-on-year. In the personal storage market single bay units dominate, accounting for 98.8 percent of units shipped.
The report also points out a shift away from 3.5-inch discs in favour of more portable 2.5-inch units. The 3.5-inch form factor saw an 18.8 percent decline in units shipped over 2012.
USB remains the most popular personal storage interface though the entry level business market prefers Ethernet. The newer Thunderbolt interface saw shipment growth of over 280 percent but started from a low base.
Demand for more capacity continues to grow too. In the 2.5-inch personal storage market 1TB devices took 58.2 percent of market share. In the entry level market 4TB devices proved most popular accounting for 28.2 percent of devices shipped.
You can find more about IDC's Worldwide Personal and Entry Level Storage Tracker on the company's website.
Image Credit: cagi / Shutterstock