Simpler, faster analytics for QuickBooks with InsightSquared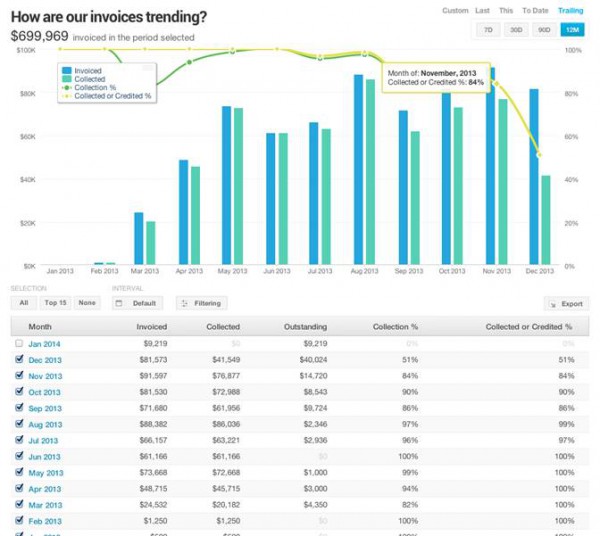 When it comes to invoicing and accounting packages for smaller enterprises QuickBooks  is one of the first names that comes to mind
Now analytics specialist InsightSquared has launched a SaaS package for QuickBooks that lets users have immediate access to financial dashboards and reports, in addition to sales & marketing data.
Like the company's existing product for Salesforce it's aimed at making small and medium businesses more competitive. It offers ease of use, access from anywhere and a unified view for data drawn from multiple sources. This means that decision makers no longer have to wait for the accounts department to create reports or export data to spreadsheets.
By providing real-time insights into business data via charts and supporting data tables the product gives users the ability to drill down and get the story behind the numbers. Reports can forecast cash flow, identify customers who are at risk of churn, see which customers are least likely to pay before the month's end and more.
Fred Shilmover, CEO of InsightSquared says, "Our new QuickBooks product is an innovation that gives a competitive advantage to data-driven business users. We've empowered small and mid-size businesses to make the right decisions in ways never before thought possible".
InsightSquared can be deployed in under a day without any integration costs and comes pre-loaded with popular reports so it can be productive from the start. You can find out more on the InsightSquared website.