Google Maps travels to India, visits the Taj Mahal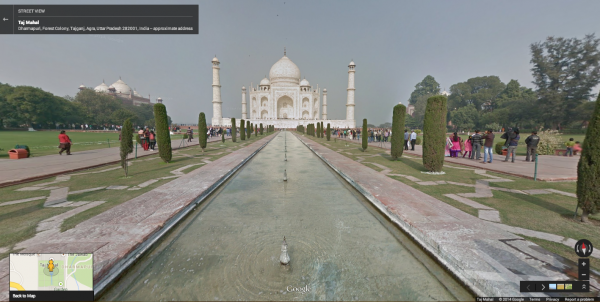 Google has been busy with its Maps service the past couple of days, including a new desktop version, announced yesterday, that will be rolling out soon. But the company has not been too busy for a little vacation, this time traveling to India.
The country is known for many sights, though the most prominent is likely the Taj Mahal, a white marble building that has become a top tourist destination. That wasn't the only place that Google visited, though. 29 more monuments were also included in the new Street View of the country.
"These Indian heritage sites have historically been admired by those lucky enough to journey to and across India. With the new panoramic imagery live on Street View, people around the world can now visit these iconic monuments online", says Gautam Gandhi, Street View Program Manager.
Additional sites include Red Fort, Humayun's Tomb, Muvar Koil and many more wonderful destinations. "We've worked with the Archaeological Survey of India to bring you this new way of experiencing India's national treasures", Gandhi explains.
If the airfare to India seems a bit steep, then at least you can make the trip without leaving your desk, so visit Google to check it all out. You can also watch the video below.