Hey, BlackBerry, launch BB 10 OS firmwares for Android smartphones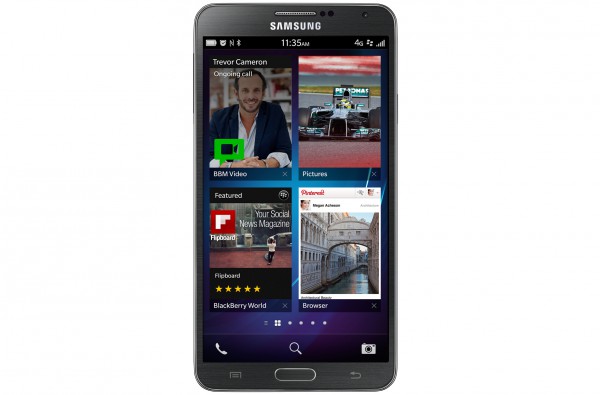 Research firm Gartner places BlackBerry's smartphone market share for all of 2013 at just 1.9 percent, as only 18.6 million units of the company's branded handsets got in the buyer's hands in the past year. Meanwhile, the most popular mobile OS, Android, raked in a whopping 758.7 million unit sales, giving it a market share of 78.4 percent. Why not make the best out of a bad situation by launching BlackBerry 10 OS firmwares for Android smartphones, to slow down the fast-decreasing market share and, maybe, recoup a small part of the one the OS has lost so far?
BlackBerry is basically in a hole it cannot crawl out of right now, as people just do not buy its smartphones as much as they used to. Giving them an option to try its latest mobile OS, BlackBerry 10, will theoretically increase the company's chances of getting back into the game, without allocating lots of resources to the development of new devices, which may or may not (the latter is more likely) be better received compared to the current lineup. And here is how BlackBerry could do it.
The biggest hurdle in releasing BB 10 OS firmware for Android smartphones is the driver support for some components, such as touchscreens. For the most part, a smartphone like the Z30 already shares many things in common to a, let's say, Samsung Galaxy SIII with 4G LTE that is sold in US. Both have a 1.5 GHz Qualcomm Snapdragon S4 processor, with 2 GB of RAM, Bluetooth, NFC and other similar parts, but there would be some work involved in getting a few components to work properly on BB 10 OS. That part can be solved.
BlackBerry wouldn't even have to target exotic Android smartphone configurations, as most popular flagships released in the last year or so are based on a couple of Qualcomm processors (Snapdragon S4, Snapdragon S4 Pro, Snapdragon 600 and, most recently, Snapdragon 800).
Again, those would not be difficult to support due to their consistency, and relatively small hardware differences between them when compared to entirely different brands, with each having its own quirks. And they account for a significant user base as well.
Most consumers will not even know that BB 10 OS firmwares can even be installed on their Android smartphones, but that is not necessarily a problem. Those devices are supported by a huge community, like the one on XDA, that is comprised of many enthusiasts who will spread the word about their existence -- and quality -- to others.
If BlackBerry can win their hearts it will have a good chance of getting more people interested. And, because the Canadian company is improving the BB 10 OS support for Android apps, the size of BlackBerry World would not pose as big a problem to enthusiasts as it does to most users (after all, they are buying into Android and iOS, and not BlackBerry, for a reason).
The easiest way to get BB 10 OS firmwares up and running on Android smartphones is through dedicated software for Windows and OS X, and even Linux. Yes, similar to what Cyanogen is doing with its CyanogenMod Installer. That would insure a smooth install process, that is not riddled with asterisks and difficult-to-follow steps. Add a backup option to it and you have a simple and effective way to give BB 10 OS a try on your Android smartphone, without the risk of losing your data or being unable to quickly go back to the previous firmware.
Of course, there is no guarantee such an approach would significantly boost BlackBerry's market share, but it seems like a better strategy than the one the company can afford to have right now. Time is ticking, and Android, iOS and even Windows Phone are not getting out of BlackBerry's way any time soon.
Another strategy, which BlackBerry does not appear willing to embrace given its legacy, is to ditch BB 10 OS altogether and adopt Android instead, customize it and ship it on its branded BlackBerry handsets. But that would mean significantly more resources to develop an entirely new Android distribution that caters to a large audience, yet is good enough for the fans of its current smartphones. Given how expensive, risky and time consuming that can be, I do not see BlackBerry going down this road without serious financial backing and demand. Also, access to Google's Play store would most likely only come if BlackBerry would be willing to skin Android as little as possible, which would remove any real trace of BlackBerry traits. Releasing BB 10 OS firmwares is, by comparison, a strategy that is easier to follow.