Samsung ditches Android for Tizen on Gear 2 smartwatch -- Google loses, Linux wins!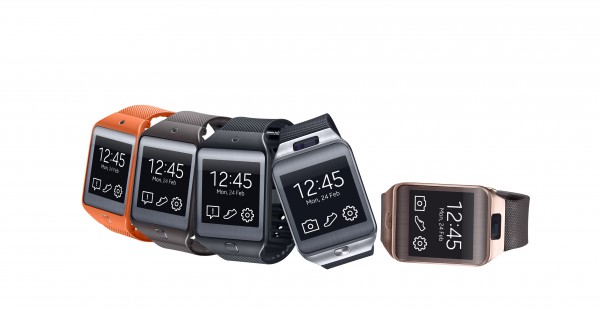 For years, many consumers have wanted a futuristic watch like Dick Tracy -- a computer on their wrist. Sadly, the watch we all desire has yet to come to fruition. Sure, the Pebble series are cool and affordable, but arguably, very basic too. Last year, Samsung released the Android-based Galaxy Gear, which on paper looked great, but failed to light the world on fire.
Even though Samsung's first stab at a smartwatch was lackluster, it was assumed by many that a sequel would still be delivered. Today, Samsung announces that sequel, named the Gear 2, which has shocked the technology world. You see, the manufacturer has ditched both Android and the Galaxy moniker, its bread and butter, for this device. Instead, Samsung has opted for the newer and less-known, Linux-based, Tizen operating system. Will this finally be the smartwatch of which consumers have dreamed?
"Samsung Electronics Co., Ltd. today introduced the Samsung Gear 2 and Gear 2 Neo designed to take the freedom, convenience and style of wearable technology to the next level. The Samsung Gear 2 and Gear 2 Neo offer consumers enhanced connectivity and a completely integrated approach for the most personal wearable experience", says Samsung.
The company further explains, "both devices act as an extension of a consumer's daily life, offering users more control of their lives with standalone features, such as controlling electronic products such as TV, settop box through WatchON Remote application in their own home with an embedded IrLED sensor. The addition of a standalone music player with Bluetooth headset means people can leave their smartphone at home and still enjoy their music on the go".
There are two models on offer -- the Gear 2 and the Gear 2 Neo. The biggest difference between them, is that the Neo does not have a camera. This makes it slightly lighter than the non-Neo variant too. While prices have not yet been announced, it is assumed that due to a lack of camera, the Neo will be cheaper as a result.
I feel this is a mistake by Samsung, as two models may confuse consumers. Yes, it gives consumers more choice, but confusion between the two could potentially hurt sales. When someone walks into a retailer like Best Buy, rather than pick up the definitive watch, they have to learn the differences between the two and then determine if they need a camera or not. The consumer could leave, citing a need to do more research and ultimately never buy it.
The company touts the following notable specs:
Display -- 1.63-inch Super AMOLED (320 x 320)
CPU -- 1.0 GHz Dual Core Processor
Camera -- Gear 2: 2.0 Megapixel Auto Focus (1920x1080, 1080x1080, 1280x960), Gear 2 Neo: none
Connectivity -- Bluetooth v4.0 LE, IrLED
Sensor -- Accelerometer, Gyroscope, Heart Rate
RAM -- 512MB
Storage -- 4GB Internal Memory
Battery -- Li-ion 300mAh
While those features and specs are well and good, the real news is that Android is absent from these devices. Instead, as I stated earlier, Tizen is the underlying operating system. While this is a blow to Android, it is a massive win for the Linux community overall. Although Android is Linux-based too, it has a stronghold on the mobile front. Operating systems like Tizen and Ubuntu Touch give Linux-lovers more choice and freedom.
Besides giving users variety, Tizen also empowers manufacturers to be less dependent on Google. While it is doubtful that Samsung would ever sever ties with Android altogether, the announcement of the Gear 2 puts Google on notice -- there are other options. With that said, the search-giant should not be too surprised, as Samsung is a founding member of the Tizen Association.
Tizen has a long road ahead in terms of matching Android in apps or popularity. Quite frankly, that happening is very unlikely. Of course, many would have said BlackBerry was unbeatable years ago, so never say never.
These new smartwatches go on sale in April. Will you be buying? Tell me in the comments.