Netflix gets hacked -- don't panic, it's a good thing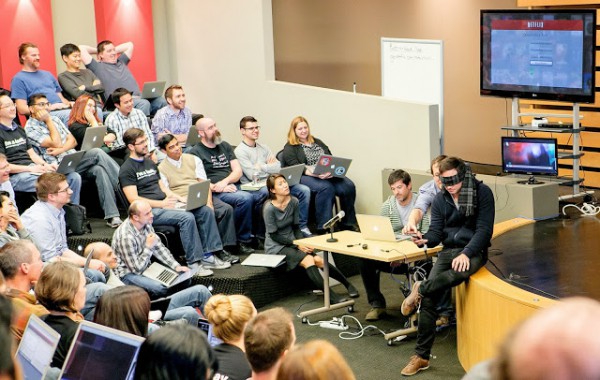 Working in the corporate world can be pretty soul-crushing. This is particularly true for engineers and programmers. You see, they all start out as young men and women with big ideas and ambition. However, office politics and bureaucracy can quickly destroy all promise. While this isn't true of all companies, let's face it, not everyone is going to be a hero -- the world needs grunts.
Wouldn't it be great if some companies could sponsor an outlet for creativity? Imagine, the minds of employees being free to create. Even if it is just one day, the fun and memories would make the rest of the year palpable. Well, Netflix has done just that, with what it calls, "Netflix Hack Day".
"For Hack Day, our primary goal is to provide a fun, experimental, and creative outlet for our engineers. If something interesting and potentially useful comes from it, that is fine, but the real motivation is fun. With that spirit in mind, most teams started hacking on Thursday morning, hacked through the night, and they wrapped up by Friday morning to present a demo to their peers", says Netflix.
The streaming-video company further explains, "the hackers generated a wide range of ideas on just about anything, including ideas to improve developer productivity, ways to help troubleshooting, funky data visualizations, and of course a diversity of product feature ideas. These ideas get categorized, then to determine the winner for each category the audience of Netflix employees rated each hack, in true Netflix fashion, on a 5-star scale".
In other words, these hacks are positive -- they are ideas that could improve upon the Netflix product. Of course, not all ideas are meant to be chosen. But, Netflix deserves applause for nurturing a creative environment. A happy engineer is a productive engineer.
You can see some of the hacks in the below videos. Tell me which ones you like the best in the comments.
Image Credit: chevanon/Shutterstock