Lenovo, LG have a 'me too' moment, also tell Ellen they have better smartphone cameras than Samsung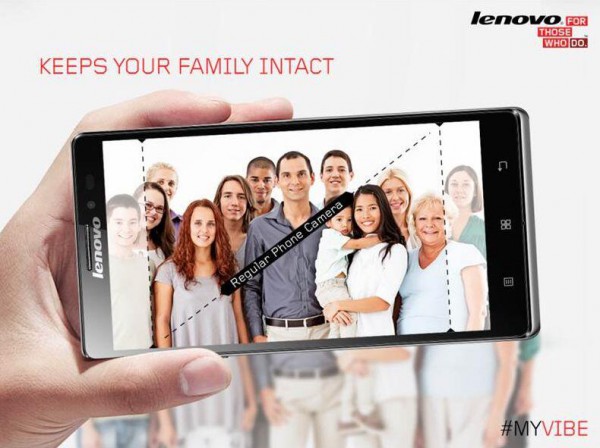 Ellen DeGeneres' Samsung Galaxy Note 3 made waves at the Academy Awards after being used to snap an on-stage selfie and a group shot. Both quickly became hugely popular photos taken at the event, and target practice for the South Korean maker's rivals.
Nokia was first to take a stab at Samsung for the terrible quality of DeGeneres' selfie, implying she should have used one of its smartphones instead. The photo posted by the star even had the #blurry hashtag added on Twitter to make up for what was basically a missed shot. Not to miss this opportunity (to be unoriginal), Lenovo and LG also took to Twitter to convince us that their smartphones would have fared better than Samsung's phablet.
Lenovo and LG have not (entirely) copied Nokia's approach, as both companies focused on the group shot snapped by Bradley Cooper, which did not include everyone in the photo as the man's arms are not "longer", according to DeGeneres.
LG explained that if DeGeneres had used a G2, she could have pressed the camera button on the back of the smartphone to take that picture instead of Cooper. "If only Ellen had a G2 she would've taken this selfie her self #Oscars #TheEllenShow #LGG2 #selfie", reads LG's tweet.
Lenovo took a slightly different approach by informing us one of its smartphones' cameras actually has a wider field of view. "No long arms needed when u have #MyVibe MT @TheEllenShow If only Bradley's arm was longer", says Lenovo. You can see the attached photo above.
Unlike Nokia, which has the advantage of being the first to throw the proverbial mud at Samsung, LG and Lenovo's tweets lack originality. The Chinese company does not even have an official presence in the US.
What I find insulting, really, is that all three companies are somehow ignoring that Samsung sponsored this year's Oscars, and imply that it was actually DeGeneres' choice to use a Galaxy Note 3. Hint: it is not, as she was caught tweeting from an iPhone backstage.