Roku unleashes Stream Stick, takes aim at Chromecast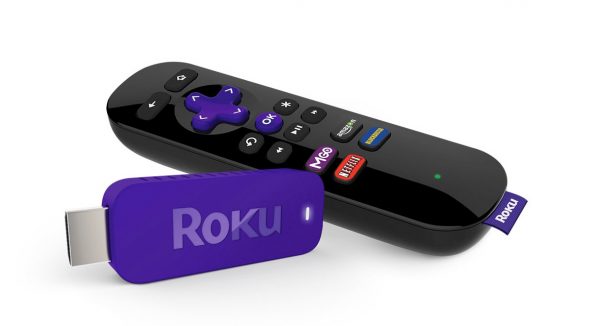 The Google Chromecast, which was announced in conjunction with the Nexus 7 last June, has been receiving a lot of attention as of late. This is mostly due to new functionality rolling out, along with the promise of more to come. But set-top box maker Roku wants a bit of that action and is now releasing it's own competitor to the Google product.
The Roku Stream Stick was unveiled today, bringing much of the same functionality. "This new tiny player plugs discreetly into an HDMI port – perfect for those beautiful wall-mounted TVs – and packs the complete Roku streaming experience", states Roku's SVP of product management, Jim Funk.
This works in much the same way as the box, with 1,200 channels to choose from. However, it also allows for the "casting" of media from a phone or tablet to the stick.
While it will provide apps for both Android and iOS devices, there is also a simple remote control that resembles that of the current set-top boxes.
It's up for pre-order now, with a price of $49.99, and it's available from Roku, Amazon, Walmart, Target and Best Buy. Those in Canada will be paying $59.99. £49.99 is the going rate in the UK and Republic of Ireland.