Fixya reveals top problems affecting Xbox One, PlayStation 4 and Wii U consoles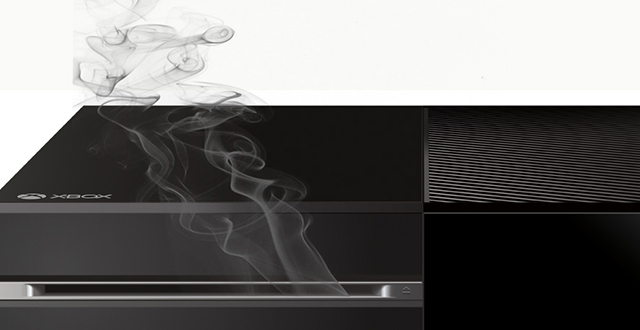 Games consoles, like any complicated piece of hardware, can go wrong in myriad ways, and usually at the most inappropriate moment -- when your wife's out for the evening and you've got a freshly purchased copy of Titanfall, and a group of trigger-happy friends standing by, for example.
Popular product Q&A service Fixya has sifted through over 40,000 troubleshooting requests relating to the Xbox One, PlayStation 4, and Wii U and put together a report detailing the top five commonly encountered problems for each of the next-gen consoles. It doesn't break down the number of problems per console (thereby neatly sidestepping fanboy accusations of one being shoddier than the other) but does still make for interesting reading.
Microsoft Xbox One
Kinect issues are responsible for nearly a third of Xbox One woes, with Fixya mentioning sensors not responding, motion sensor technology malfunctioning, and the device failing to recognize commands. The console turning itself off and/or failing to boot came a close second. The top five issues Fixya found with the console were:
Kinect issues -- 30 percent
The console turning off -- 25 percent
Audio/sound problems -- 15 percent
Disc drive issues -- 10 percent
Other -- 20 percent
Sony PlayStation 4
PlayStation 4 owners are mostly affected by "blue light of death" issues where the normally white console light pulses blue, and the PS4 refuses to boot or output video. The breakdown of problems for the PS4 includes:
The console turning off -- 35 percent
No audio/video -- 25 percent
Freezing -- 20 percent
Disc drive issues -- 10 percent
Other -- 10 percent
Nintendo Wii U
A large number of Wii U owners are still having problems with the console freezing, along with malfunctioning gamepad issues, even though Nintendo claims to have (mostly) fixed the issues. There are other problems as well:
Freezing -- 35 percent
Gamepad -- 30 percent
Internet Connection -- 15 percent
Audio/Video -- 10 percent
Other -- 10 percent
Usefully, coming from Fixya, the report doesn't just list the issues, it suggests remedies for (some of) them too.
"Buying a video game console is a big investment, and can cost up to five hundred bucks for the console alone -- and that's before games even enter the equation", says Fixya CEO and founder, Yaniv Bensadon. "With promises of 'the future' from each of these manufacturers, we wanted to give customers an insider look into the most common problems with each device, along with a few fixes -- so these consumers can head into 'the future' knowledgeable and with confidence".
You can view the full Fixya Game Console Report and list of possible fixes for the mentioned problems here.