HP launches NFC authentication for enterprise printing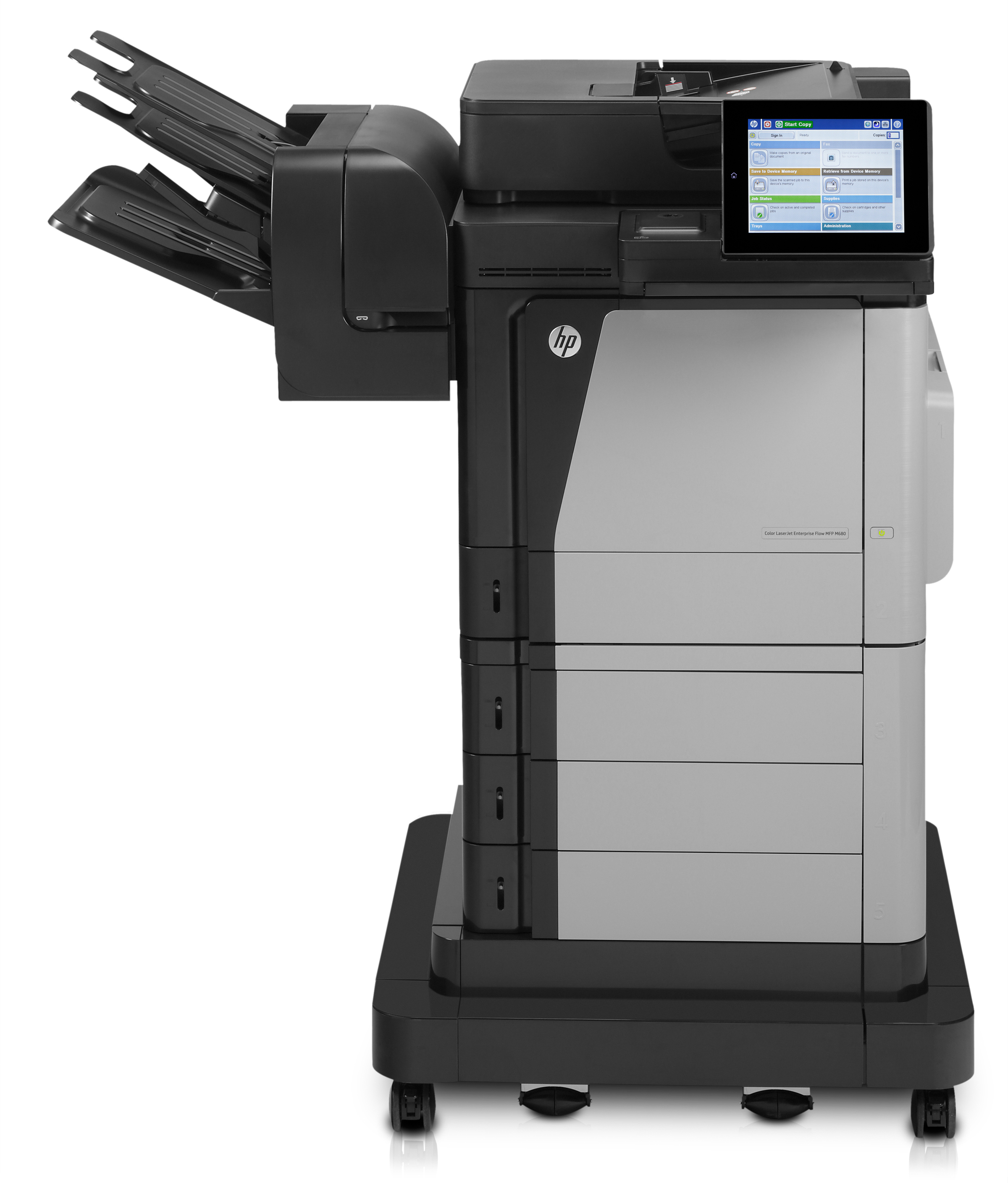 The increased use of mobile devices in the workplace leads to a number of issues. Not least of which is establishing control over shared resources like printers.
To address this HP has launched its first touch-to-authenticate solution for enterprise customers using NFC enabled smartphones or tablets.
"As mobile device usage in the office continues to grow, many businesses are concerned with security," says Pradeep Jotwani, senior vice president, LaserJet and Enterprise Solutions at HP. "HP continues to focus on the security needs of enterprise customers by delivering LaserJet devices and solutions that break new ground with touch-to-authenticate technology. By simplifying authentication for users, IT managers can better secure printer and MFP fleets without the concern of burdening users with a complicated authentication process".
HP Access Control 14 allows the authentication of user login credentials by touching an NFC capable Android smartphone to the printer. This provides a simplified login process without sacrificing device or data security.
The company has also updated its ePrint Enterprise product to give enhanced connectivity and security features to organizations using mobile device management solutions. HP ePrint Enterprise 3.2 is now fully integrated with MobileIron's AppConnect, one of the leading enterprise mobility management platforms.
At the same time HP is launching a new range of enterprise-ready printers and multi-function devices. The Color LaserJet Enterprise MFP M680 series can reach print speeds of up to 45 pages per minute and delivers advanced paper handling and finishing options. It's designed to increase office productivity by giving users the ability to print, copy, scan, fax and use other functions directly from the printer's 8-inch color touch screen.
The HP Color LaserJet Enterprise M651 series are single-function printers that complement the M680 series devices. They provide simple wireless printing from smartphones, tablets and other mobile devices including wireless direct options from HP ePrint and AirPrint.
For more information on the latest offerings you can visit the HP website: www.hp.com/go/mfp