Create contact sheets of your videos with Thumbnail me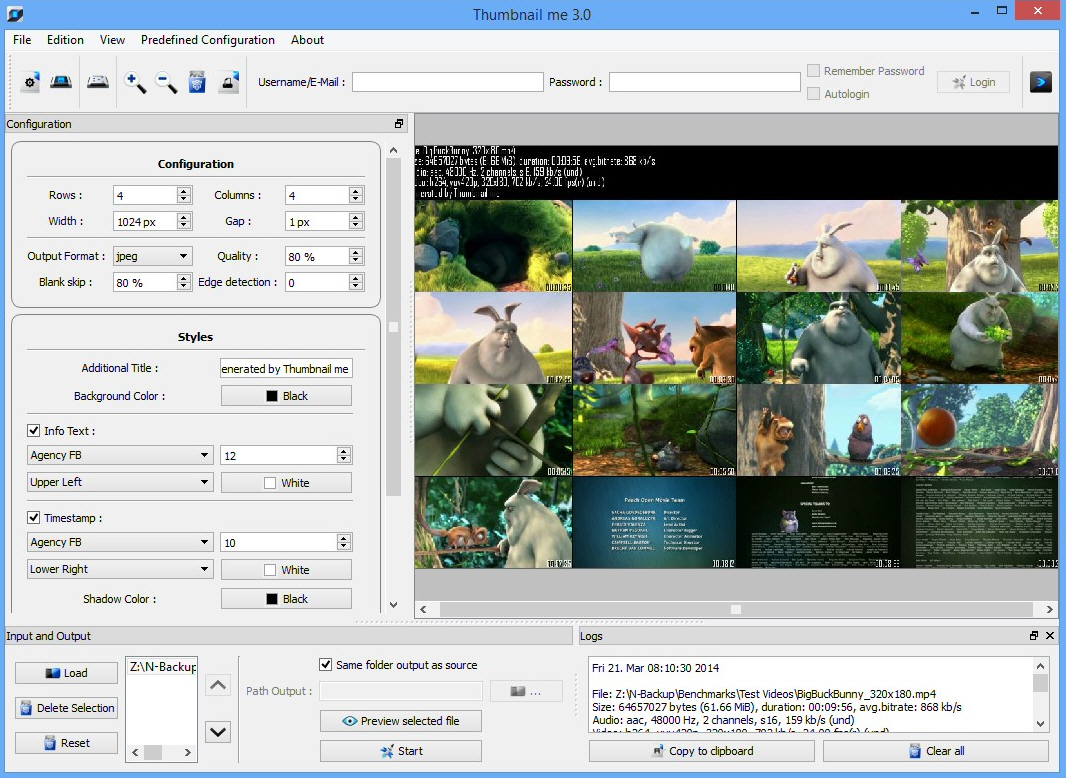 Thumbnail me is an open source Windows and Linux tool which extracts frames from a video, then presents them as a single image, a quick and easy way to preview the movie's contents.
The program imports most common video types: AVI, MP4, MPG, VOB, MOV, MKV, TS/ M2TS, FLV, 3GP, OGG, SWF and more.
You're able to choose the section of video you'd like to be thumbnailed; the number, size and layout of your thumbnails (a single row or column, a grid of your preferred size); and whether you'd like the page to include technical details of the video (file size, duration, bitrate etc).
Once you've set everything up correctly (or if you're happy with the default settings), producing the finished image is just a matter of clicking "Start". Thumbnail me then grabs frames at regular intervals from your video and compiles them into the final image, which can be saved as a JPG, PNG, BMP or TIFF file.
Perhaps best of all, Thumbnail me can also upload your thumbnail sheet to imageShack. You can use your own imageShack account to do this, but the program also supports anonymous upload, quickly getting your image online and providing the links you need to immediately share it with others.
Thumbnail me isn't quite as easy to use as it should be. The program doesn't make any particular effort to walk you through the process, even in its interface layout.
You'll still figure out everything you need to know within a couple of minutes, though, and it's speed, configuration options and imageShack uploader make the program a great thumbnailing choice.