New Mozilla CEO is allegedly anti-gay marriage -- Firefox developers boycott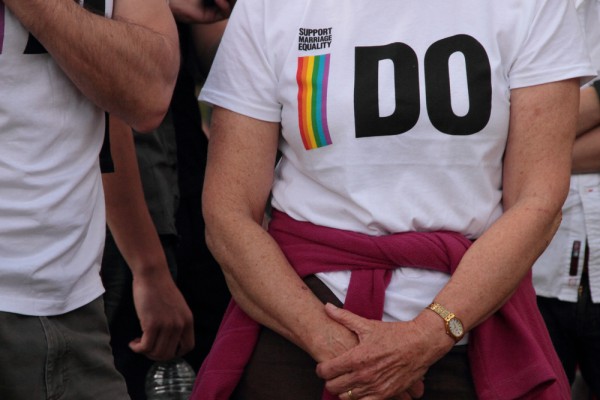 Gay marriage is not a gay issue, nor is it liberal or conservative. It is an equality issue, since basic rights of Americans, who happen to be gay, are threatened. As more and more people wake up from the slumber of ignorance and see the light in supporting gay marriage, there are still people that refuse to evolve. You can hate anyone you want, and if you hate gay people, that hate is your burden to live with. Quite frankly, gay people do not need your love or approval, although I'm sure it would be appreciated. What they do need though, is to be treated equally by the government that they live under and pay taxes to.
When people donate money to anti-gay causes, they can sometimes fuel hatred and anti-American values. After all, equal rights are the foundation of the USA. Sadly, the new CEO of Mozilla, Brendan Eich, who was appointed today, allegedly donated $1,000 to support a ban on gay marriage. Two developers, Hampton Catlin and his husband Michael, are boycotting Mozilla as a result.
"Today we were shocked to read that Brendan Eich has been appointed Mozilla CEO. As a gay couple who were unable to get married in California until recently, we morally cannot support a Foundation that would not only leave someone with hateful views in power, but will give them a promotion and put them in charge of the entire organization", says Hampton Catlin.
Catlin further explains, "I certainly recognize that there are great people at Mozilla. And that lots of people there want the org to be open and supportive. However, the board could have chosen ANY of those other, awesome people at Mozilla to be CEO. Hey, I've got a crazy idea, how about a woman at Mozilla? Nope. Out of all the possible candidates they could have chosen, they chose Brendan Eich. CEO's are extremely important to an organization. Their ideas, beliefs, philosophies, and personalities drive organizations".
Catlin writes the following letter to Mozilla:
Dear Mozilla,

As a married gay couple who are co-founders of this venture, we have chosen to boycott all Mozilla projects. We will not develop apps or test styles on Firefox anymore.

Effective today, we're removing Color Puzzle from the Firefox Marketplace and stopping work on all of our Firefox-related applications, notably the about-to-launch Firefox version of the popular Dictionary! app for iPhone and Android.

This is in protest of the appointment of Brendan Eich to the position of CEO of the Mozilla Foundation, where he had previously served as CTO.

We will continue our boycott until Brendan Eich is completely removed from any day to day activities at Mozilla, which we believe is extremely unlikely after all he's survived and the continued support he has received from Mozilla.

This makes us very sad, as we love the little guy fighting to make things better. But it's because of our status as a minority that we simply can't ignore this slap in the face of giving him a promotion to lead your organization.

Sincerely,

Hampton Catlin
As you can see, Catlin loves Firefox, and is very torn and upset by the boycott. While Brendan Eich has the right to believe anything he wants, that belief comes with consequences. Obviously, a loss of developers and a blemish on Mozilla and Firefox are just a few, and it will be interesting to see how both the company and CEO react.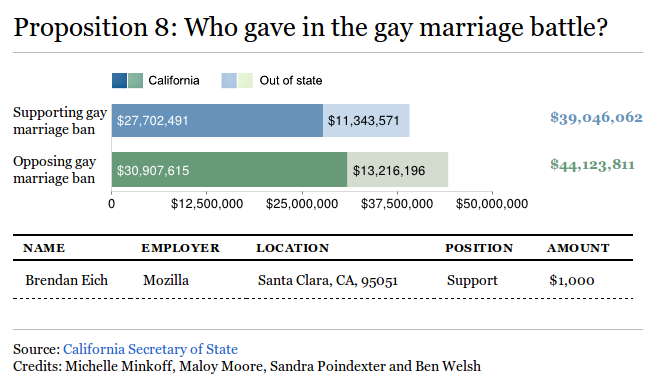 UPDATE 3/25/2014 (7:25pm ET): Mozilla has reached out to BetaNews, with the following statement:
Mozilla has always been deeply committed to honoring diversity in sexual orientation and beliefs within our staff and community, across all the project's activities. One concrete example of this is in our health benefit policies. Mozilla provides the same level of benefits and advantages to domestic partners as we do to married couples across the United States, even in states where it is not mandated. For those who choose life insurance, voluntary spouse coverage extends to domestic partners, including same-sex couples. With thousands of people spanning many countries and cultures, diversity is core to who we are, and we're united in our mission to keep the Web open and accessible for everyone.
While it is appreciated that Mozilla provides benefits to same-sex domestic partners, equal rights expand beyond insurance benefits. The statement does not address the ongoing boycott or the feelings of the CEO. It would be nice to know if the man's views on same-sex marriage have changed since making the controversial donation. I reached out to Mozilla yesterday to find out Brendan Eich's stance, but have not yet received an answer.
Image Credit:  paintings/Shutterstock